Pam Millett
Associate Professor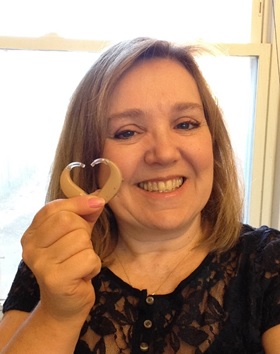 PhD - York University, Toronto; M.Cl.Sc. (Audiology) - University of Western Ontario, London; B.Sc. (Communicative Disorders) - University of Western Ontario, London
Location(s) / Contact Info:
107, Winters College - WC
Keele Campus
Phone: 416-736-5971
Email: pmillett@edu.yorku.ca
Available to supervise graduate students
Biography
Dr. Millett has been an educational and clinical audiologist for 30 years in school boards in Ontario and Alberta, and is currently an Associate Professor and Academic Coordinator in the Deaf and Hard of Hearing Education Program. Her areas of research are in educational audiology, which is the interface between clinical audiology and education. Today, when babies are screened for hearing loss at birth, and amplification technology improves every year, more students with hearing loss are able to attend their neighbourhood schools, but this still requires academic, social, language and technological support from teachers of the deaf and hard of hearing and educational audiologists. Dr. Millett chaired the Canadian Interorganization Steering Group for the development of the Canadian Guidelines for Auditory Processing Disorder in Children and Adults: Assessment and Intervention. She was awarded Honours of the Association for the Ontario Association of Speech-Language Pathologists and Audiologists in 2015. Read more in the Faculty of Education's "Get to Know our Faculty"
Scholarly Interests
Educational audiology, auditory learning in the classroom, accessibility for students with hearing loss, post secondary accommodations for students with hearing loss teacher education
Faculty & School/Dept
Faculty of Education - Deaf and Hard-of-Hearing
Courses Taught
Classroom Amplification for Deaf/Hard of Hearing Learners (ED/AUCO 3565)
Educational Audiology (ED/AUCO 3555)
Teaching Deaf and Hard of Hearing Learners in Inclusive Settings (ED/TLSE 3725)
Selected Publications
Millett, P. (2018). Can streaming technology replace personal "FM" systems in the classroom?5 (6).
Millett, P. (2018). Degree of hearing loss vs hearing access The Hearing Journal, 71 (9). doi:doi: 10.1097/01.HJ.0000546273.38176.ef.
Millett, P. (2018). Ready, SET, Listen: A model for choosing a Hearing Assistance Technology Canadian Audiologist, 5 (2).
Millett, P. (2018). The role of sound field amplification for English Language Learners Journal of Pediatric, Rehabilitative and Educational Audiology, 23.
Millett, P. and Purcell, R. (2010). Effects of sound field amplification on grade 1 reading outcomes Canadian Journal of Speech-Language Pathology and Audiology.
Millett, P. (2010). Accommodating students with hearing loss in a teacher of the deaf or hard of hearing education program. . Journal of Educational Audiology.
Research Projects
Use of captioning apps for post secondary students with hearing loss
Role: Principal Investigator
Amount funded: $8000
Year Funded: 2016
Funded by: Academic Innovation Fund, York University
Awards
Hear the World Foundation grant, Hear the World Foundation - 2016
Arctic Inspiration Prize - 2015
Academic Innovation Fund, York University - 2015 and 2016
Professional Affiliations
Partnerships/Initiatives/Centres
Service/Community Activities