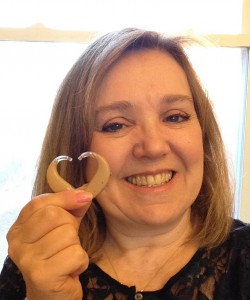 How long have you been at York University?
I taught in the Deaf and Hard of Hearing Education Program as a contract faculty member from 1998 to 2006, and joined the faculty as an Assistant Professor in 2006 when I graduated with my doctorate in Education.
What attracted you to a career in the Faculty of Education?
York University is  home to the largest teacher of the deaf and hard of hearing education program in Canada, which is one of only three in the whole country. I have the opportunity to work with leading researchers and teachers in the field here at York.
What is your area of research and how can it have an impact on society?
My areas of research are in educational audiology, which is the interface between clinical audiology (where audiologists test hearing, prescribe and fit hearing aids, work on interdisciplinary implant teams, and provide rehabilitation services to individuals with auditory and vestibular disorders), and education. Today, when babies are screened for hearing loss at birth, and amplification technology improves every year, more students with hearing loss are able to attend their neighbourhood schools, but this still requires academic, social, language and technological support from teachers of the deaf and hard of hearing and educational audiologists.
What is your educational and professional background?
I am an educational audiologist by trade, with a Bachelor of Science and a Master of Clinical Science in audiology; my PhD is in education from York. I've worked mostly in schools, but also in hospitals and private clinics, and for the hearing aid industry.
If you had to give one piece of advice to students in our Faculty, what would it be?
For teachers, making parent/guardian partnerships a priority is crucial. Parents/guardians are the folks responsible for ensuring that children come to school ready to learn, whether that's making sure there are working batteries in a child's hearing aids (in my field) or making sure breakfast has happened. Teachers are experts in education and parents are experts about their own children; we need both pieces of the puzzle to ensure that children are successful at school.
What is one interesting fact about yourself that you would want people to know?
I was a member of the interdisciplinary team that worked with the first child in Ontario to receive a cochlear implant. She's all grown up now, but I still remember her face the first time she heard with her implant!