Celia Haig-Brown
Professor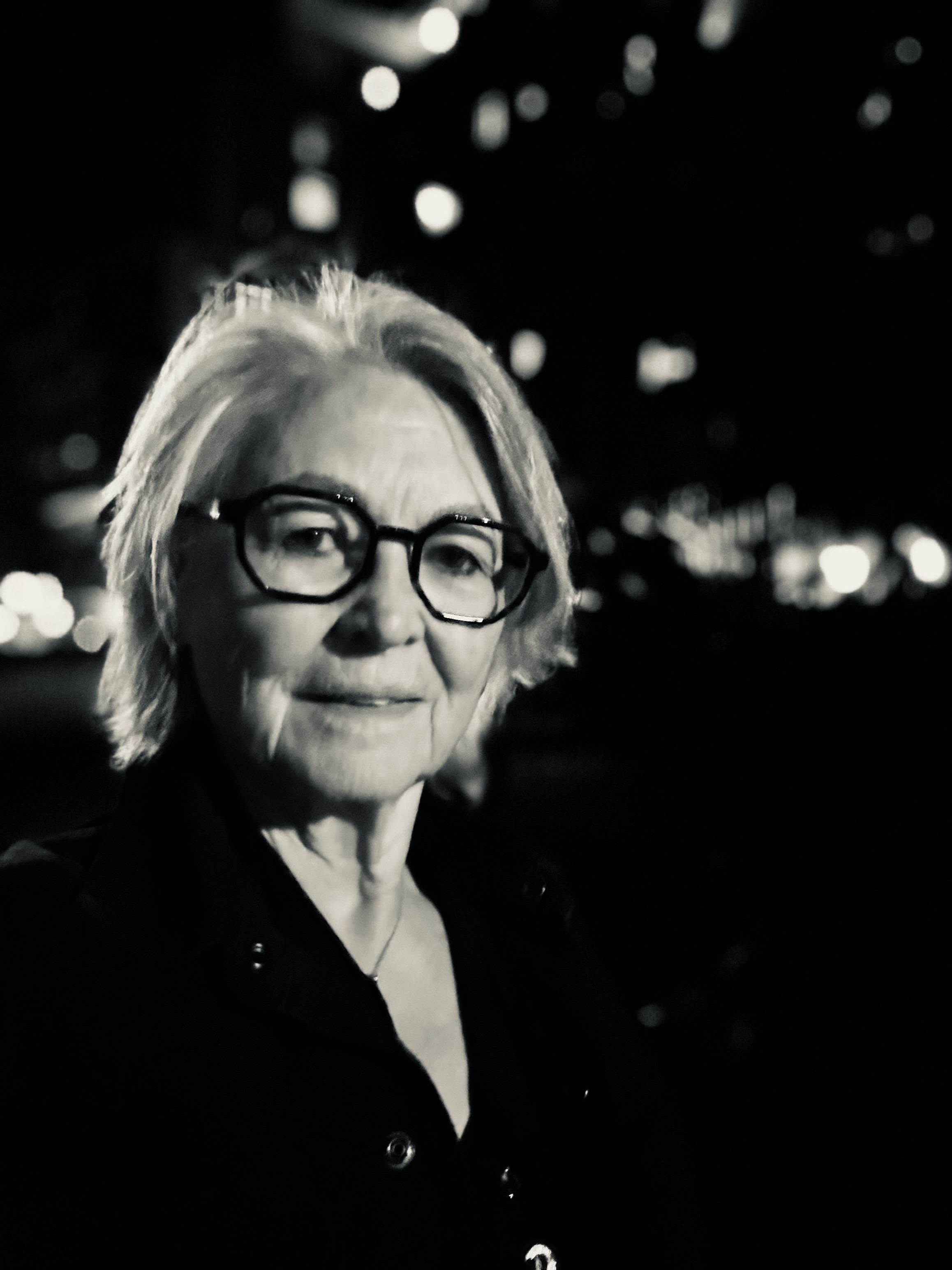 PhD - University of British Columbia, Vancouver, B.C.; MA - University of British Columbia, Vancouver, B.C.; Professional Teaching Certificate - University of British Columbia, Vancouver, B.C.; BA - University of British Columbia, Vancouver, B.C.
Location(s) / Contact Info:
279, Winters College - WC
Keele Campus
Phone: 416-736-2100
Email: haigbro@yorku.ca
Website: Haig-Brown 2013-; Listening to the Land
Biography
Professor Celia Haig-Brown is a Euro-Canadian ethnographer with a commitment to decolonizing approaches to research. Haig-Brown's major research interests are based in work with Indigenous communities, nationally and internationally. Her first book (1988), a retrospective ethnography of the Kamloops Indian Residential School, was based on interviews with former students, as well as church and government documents. She has published three other books, numerous articles and reports, and co-directed three films including, Pelq'ilc (Coming Home), based on interviews with the children and grandchildren of the original participants from the Kamloops residential school. Her latest documentary film, Listen to the Land, is a lyrical look at the complexities of the Naskapi Nation's commitment to the land and their culture in the contemporary economic reality of their involvement with open pit mining. It was funded by a Social Sciences & Humanities Research Council of Canada Insight Grant and was an official selection at the Irvine International Film Festival in California.
Scholarly Interests
(de)colonizing research and practice; critical ethnography; video-ethnography; critical/feminist pedagogy; land-based pedagogy; adult & community education; curriculum studies; Indigenous ways of knowing.
Faculty & School/Dept
Faculty of Education - Bachelor of Education - Graduate Studies
Faculty of Graduate Studies, Women's Studies - - Global feminist issues, ethnicity and race
Courses Taught
(De) Colonizing Research Methodologies (GS/EDUC 5225)
Selected Publications
Celia Haig-Brown and Te Kawehau Hoskins (2019). Indigenous Teacher Education in Canada and Aotearoa New Zealand Oxford Research Encyclopedia of Education. New York, NY, USA: Oxford University Press
Celia Haig-Brown (2018). Working to Reconcile: Truth, Action and Indigenous Education in Canada. In Tania das Gupta & Carl James (Eds.), Race and Racialization: Essential Readings (2nd Ed. ed.pp. 318-337). Toronto, Ontario, Canada: Canadian Scholars Press
Celia Haig-Brown (2016). Always Remembering: Indian Residential Schools in Canada. In Kristen Burnett and Geoffrey Read (Eds.), Aborginal History: A Reader, 2nd Ed. (2nd ed.pp. 221-233). Toronto, Ontario, Canada: University of Toronto Press
Celia Haig-Brown (2010). Indigenous Thought, Appropriation and Non-Aboriginal People. Canadian Journal of Education, 33 (4), 925-950.
Haig-Brown, C. And D. Nock (Eds.). (2006). With Good Intentions: Euro-Canadian and Aboriginal Relations in Colonial Canada. (Haig-Brown, C. And D. Nock, Eds.) Vancouver, British Columbia, Canada: University of British Columbia Press
Selected Presentations
Celia Haig-Brown (2018, December). Inspiring EDI: Riffing off the CRC Process. Presented at: SSHRC Leaders Meeting, Ottawa, ON
Celia Haig-Brown (2018, November). Research Metrics: The Role of Law Libraries and Librarians. . Presented at: Law Librarians on the Leading Edge. Osgoode Hall Law School
Celia Haig-Brown (2018, May). No Reconciliation without More Truth. Presented at: CSSE Regina, Saskatchewan
Melissa Blimkie and Celia Haig-Brown (October 2013). The Question of Audience. Presented at: Knowledge Mobilization Symposium, York University
Celia Haig-Brown and Kaaren Dannenmann (May 2012). Lessons from the Land: Relentlessness, Patience and Decolonizing Practices. Presented at: CSSE, Waterloo, ON
Celia Haig-Brown (April 2012). "Spontaneous Laughter and Good Marks": From Policy Framework to Working Model. Presented at: American Educational Research Association, Vancouver, BC
Other Research Outputs
Invited Contribution to the Witness Blanket. For Witness: Pieces of History. www.witnessblanket.ca
Refereed Films
Listen to the Land. Director: Celia Haig-Brown. Premiere Kawawachikamach, Quebec. January 2018.
Cowboys, Indians and Education: Regenerating Secwepemc Culture. With Helen Haig-Brown. World Premiere. Biindigaate Indigenous Film Festival. Thunder Bay, ON. September 27-30, 2012.
Pelq'ilc: Coming Home. World Premiere. With Helen Haig-Brown. Film and discussion prepared for the World Indigenous Peoples' Conference on Education. Melbourne, Australia, December 7-11, 2008. Selected for the Smithsonian's Native American Film Festival, New York, 2011.

All are distributed through V-tape in Toronto.
Research Projects
Listening to the Land: the Naskapi Nation Invests in Open Pit Mining
Role: Principal Investigator
Year Funded: 2014
Duration: 4 years
Funded by: Social Sciences and Humanities Research Council (SSHRC)
Awards
Ted T. Aoki Award for Distinguished Service in Canadian Curriculum Studies, Canadian Association for Curriculum Studies, CSSE Awards - 2009
Sabbatical Fellowship for "Comparative Practices and Policies in University-Aboriginal Community Partnerships: New Zealand and Canada.", York University - 2004
The Tetsuo Aoki Award, 13th Annual Conference on Curriculum Theory and Classroom Practice - 1992
Honorary Graduate of the Native Indian Teacher Education Program, University of British Columbia - 1981
Outstanding Contribution Education's 100 -- Year of Alumni, University of British Columbia - 2015
Teaching Award, Faculty of Graduate Studies - 2016
Christopher Innes Interdisciplinary Studies Champion, Interdisciplinary Studies - 2016
Deans Research Impact Award, York University - 2019
York University Affiliations/Cross Appointments
Service/Community Activities
PSAS University of Manitoba: Review team and co-author of report reviewing the university's unit Ph.D. Studies for Aboriginal Scholars.
University of Auckland: Review Team for the School of Te Puna Wananga. Worked with Co-Chairs Emeritus Professor Ranginui Walker (Maori Studies) and Professor Raewyn Dalziel (Vice-Chancellor's Office), Professors Tracey McIntosh (Sociology), Angus MacFarlane (Maori Cultural Studies, University of Canterbury) and Mr. Uenuku Fairhall (Principal, Te Kura O Te Koutu)