Karen Stanworth
Senior Scholar, Professor (Emeritus)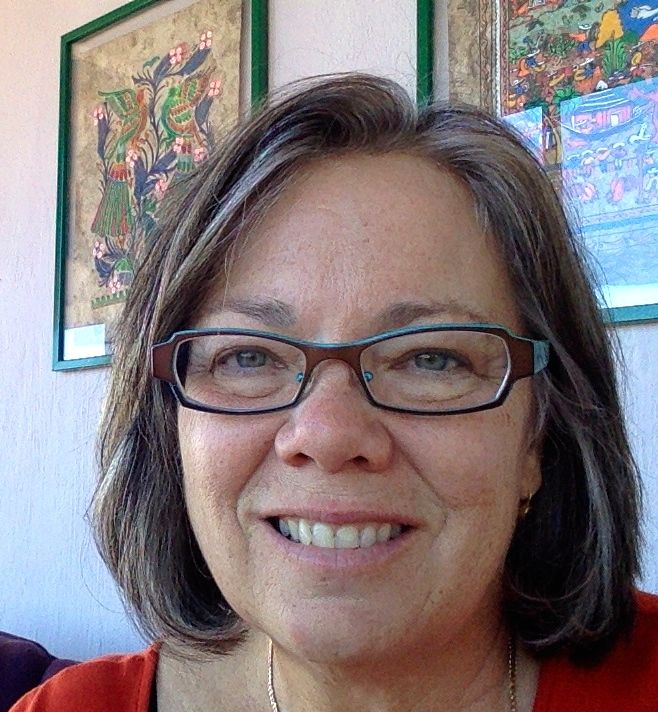 Ph.D. - University of Manchester, Manchester, England; M.A. - York University, Toronto, Canada; B.Ed. - McGill University, Montreal, Canada; B.F.A. - Concordia University, Montreal, Canada
Location(s) / Contact Info:
223, Winters College - WC
Keele Campus
Phone: 416-736-2100 Ext. 30734
Email: kstanworth@edu.yorku.ca
Website: My Project/Teaching Website
Biography
Dr. Stanworth is Joint-appointed to the Faculty of Education and the School of Arts, Media, Performance and Design [AMPD] and is associated with the Graduate Program in Education, Art History, Visual Arts and Interdiscipinary Studies, Graduate Program in Visual Arts, and the Victorian Studies Network.
Scholarly Interests
Professor Stanworth has published on topics related to visual culture and pedagogy; higher education and the arts; feminist cultural theory and production; and narrative and history. Her articles have appeared in the
Journal of Canadian Studies, Art History
(UK),
Histoire Sociale/Social History
,
Resources in Feminist Research
,
Symploke Journal of Comparative Literature and Theory
and
University of Toronto Quarterly
.
Her teaching and research address issues of knowledge formation within visual culture, with a particular emphasis on the representation of identities, and the paradox of belonging and difference.
Dr. Stanworth has just completed Visibly Canadian: Imaging Collective Identities in the Canadas, 1830-1910. The book is a major study on visual culture and identity in 19th century Canada which examines the ways in which visual culture participates in the construction and mediation of social identities, particularly in early museum pedagogies, visual spectacle and the representation of group identities.
Current research initiatives include curatorial work on issues in queer archives in collaboration with the Canadian Lesbian and Gay Archives of Canada (CLGA). She is also working on a series of case studies about bawdy images in 20th century Canada.
Dr. Stanworth is Joint-Appointed to the Faculties and Education and Fine Arts, and is associated with the Graduate Program in Interdiscipinary Studies, Graduate Program in Visual Arts and Robarts Centre for Canadian Studies at York.
Faculty & School/Dept
Faculty of Education - Bachelor of Education - Fine Arts - Graduate Studies
Faculty of Fine Arts - Visual Arts
Faculty of Graduate Studies, Art History - Canadian & aboriginal art - Modern & contemporary art

Faculty of Graduate Studies, Education - Culture
Selected Publications
Karen Stanworth (2014). Visibly Canadian: Imaging Collective Identities, 1830-1910. Toronto, Ontario, Canada: McGill-Queen's University Press
Karen Stanworth (2014). Imaging Home: migration, resistance, contradiction. (Karen Stanworth, Ed.) Toronto, Ontario, Canada: CLGA
Karen Stanworth (2014). Excesses of the Bawdy Body: John Russell and his Modern Girls, 1927-1933. In Julia Skelly (Ed.), The Uses of Excess in Visual Culture (pp. 205-224). London: Ashgate
Karen Stanworth (2013). "Revisioning the 'Culture of Nature' in Canadian Visual Culture Studies: John Russell and An/Other Case of Modern Art,". Journal of Canadian Studies, 47:2, 67-93.
Karen Stanworth (2010). Ethics of Knowledge: Education, tradition and post-modernity Academic Matters.
Karen Stanworth (2004). "Interdisciplinarity in the work of Francoise Sullivan". In & Tanya Mars, Johanna Householder (Ed.), Caught in the Act: An Anthology of Performance Art by Canadian Women (pp. 387-396). Toronto, Ontario, Canada: University of Toronto Press
Karen Stanworth (2004). "Re-Placing Performance: The Inter-Media Practice of Francoise Sullivan, Quebec, 1950-1985". In in Selma Odom and Mary Jane Warner, eds. (Eds.), Canada Dance: Visions and Stories (pp. 329-338). Toronto, Ontario, Canada: Dance Canada Dance
Karen Stanworth and Janice Hladki (2002). "A Critical Introduction to Feminist Cultural Production". Resources in Feminist Research, 29 (3/4), 9-18.
Karen Stanworth (1994). "The Politics of Display: a 'literary and historical' definition of Quebec in 1830s British North America", . In Marcia Pointon (Ed.), Art Apart. Artefacts, Institutions and Ideology in Britain and North America (pp. 120-141). Manchester, Lancashire, England: Manchester University Press
Selected Presentations
Karen Stanworth (2014, May 29). "Tugging at the Edges: Tracing Lesbian Lives in and near the Gay Archives, 1950-1980," . Presented at: Berkshire Conference on the History of Women
Karen Stanworth (2013, October 25). "Queer Exceptionality as the Everyday: Narrating history as visual performance," . Presented at: University Art Association of Canada
Karen Stanworth (2010, October). "We're Not Just What We Seem: Paradoxical identities at a young ladies school, Montreal, 1873". Presented at: University Art Association of Canada, University of Guelph, Guelph, Ontario
Karen Stanworth (2010, May). "The Colonial Museum in the Two Canadas: Narratives, Objects, Subjects" . Presented at: The Archive and Everyday Life, McMaster University, Hamilton, Ontario
Karen Stanworth (2009, April). "Staging a Siege: the spectacular representation of citizenship" . Presented at: Instruction, Amusement and Spectacle: Popular Shows and Exhibitions 1800-1914, University of Exeter,
Karen Stanworth (2005, November). "The Indiscipline of Methodologies in Cultural Studies", . Presented at: Cultural Studies Association (US), Tuscon, Arizona
Karen Stanworth (2005, October). "Morality and Modernity: the discursive production of the immoral body in a painting by John Russell" . Presented at: University Art Association of Canada, Victoria, B.C
Awards
Portraits of Meaning: Digital representations of self in virtual environments, Faculty of Education - 2011
"Visibly Canadian: Imagining collective identity in the visual culture of 19th century Canada", Faculty of Education - 2009-10
'Bawdy Images/Body Theory: Representations of the social sexual body in Canadian visual Culture , SSHRC Small Grants - 2005-06
Imaging Home: Resistance, Migration and Contradiction, Toronto Arts Council - 2014
Wyeth Foundation Publication Grant, Wyeth Foundation - 2013
Body Politic: Political Bodies, Toronto Arts Council - 2013
Public Sins/Private Desires: Lesbian lives in the archives, 1950-1980, Toronto Arts Council - 2012
Professional Affiliations
University Art Association of Canada
Robarts Centre for Canadian Studies
Partnerships/Initiatives/Centres