Carl James
Professor, Jean Augustine Chair in Education, Community & Diaspora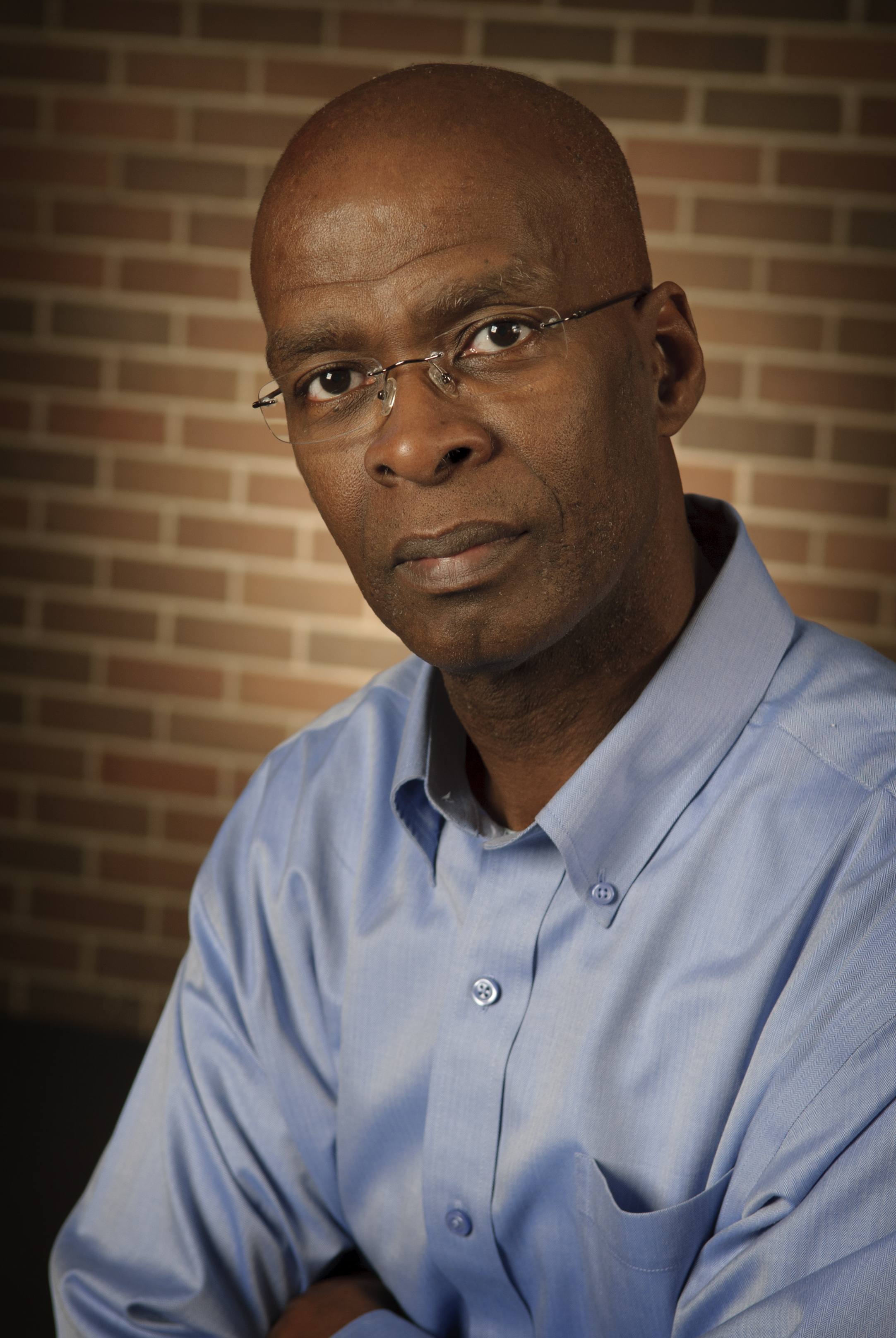 PhD - York University, Toronto
Location(s) / Contact Info:
3153, Technology Enhanced Learning - TEL
Keele Campus
Phone: 416-736-2100 Ext. 20279
Email: cjames@edu.yorku.ca
Available to supervise graduate students
Biography
Dr. Carl James was appointed as the Jean Augustine Chair in Education, Community and Diaspora for a five-year term effective July 1, 2016. Dr. James brings a strong record of scholarship and community engagement to this key position; and as Chair he will focus on addressing issues and concerns related to marginalized people within a framework of equity, inclusivity, and social justice.
Dr. James is the Founding Director of the York Centre for Education and Community and has been a member of the Faculty of Education since 1993. He is cross-appointed to the graduate programs in the Department of Sociology, and supervises graduate students in Environmental Studies, Interdisciplinary Studies, Social Work, and Social and Political Thought.
A former youth leader and community worker, he has extensive experience with critical ethnography, action research, and government and institutional policy analysis. Dr. James is widely recognized for his work in ethnically and racially diverse communities and for his role, nationally and internationally, in research around equity and identity as related to race, class, gender, racialization, immigration and citizenship. He is known for his mentorship and is engaged in professional development with social service workers, community agencies and educators.
On an international level, he has worked with teacher educators, teachers and teacher-candidates at Uppsala University and Sodertorn University College in Stockholm (1997 to 2013). In January 2006, he was awarded an honorary doctorate from Uppsala University in Sweden for his contribution to social equity and anti-racism education. In 2012, Dr. James was elected Fellow in the Royal Society of Canada.
His community recognition includes: New Pioneers Award (2006) from Skills for Change; William P. Hubbard Award for Race Relations (2008), City of Toronto; African Canadian Achievement Award 2009), Pride News Magazine; Harry Jerome Award, (2013) Black Business & Professional Association.
His publications include Making It: Black Youth, Racism and Career Explorations in the Big City (1991); Experiencing Difference (2000); the co-edited volume, Talking About Identity: Encounters in Race, Ethnicity, and Language (2001); Seeing Ourselves: Exploring Race, Ethnicity and Identity (1991, 2003 and 2010); Race in Play: The Socio-Cultural Worlds of Student Athletes (2005); Possibilities and Limitations: Multicultural Policies and Programs in Canada (2005); Race and Well-being: The Lives, Hopes and Activism of African Canadians (2010); Life at the Intersection: Community, Class and Schooling (2012).
Scholarly Interests
Educational and occupational access and equity for marginalized youth; the implications of suburban "urbanization" for young people; the complementary and contradictory nature of sports in the schooling and educational attainments of racialized students; community-centered approaches to learning, identification/identity pertaining to race, ethnicity, gender, class, and immigrant status.
Research Areas
Faculty & School/Dept
Faculty of Graduate Studies, Education - Post-secondary education
Courses Taught
Education in Urban Contexts (GS/EDUC 5440)
Selected Publications
James, C.E. (2012). Students "at risk": Stereotyping and the Schooling of Black Boys.. Urban Education, 47 (2), 464-494.
James, C.E. & Davis, Andrea (2012). Jamaica in the Canadian Experience: A Multiculturalizing Presence. Halifax, , Nova Scotia: Fernwwod Educational Publishing
James, C.E. (2012). Troubling Role Models: Seeing Racialization in the Discourse Relating to 'Corrective Agents' for Black Males Troubled Masculinities: Re-Imagining Urban Men (pp. 77-93). Toronto,, Ontario: University of Toronto Press
James, C.E. (2011). Why is the School Basketball Team Predominantly Black? And What That Says About Educators' Role in 'Leveling the Playing Field.' Handbook of Research in Social Foundations of Education (pp. 450-459). New York,, NY State: Routledge
James, C.E. (2011). Multicultural Education in a Color-Blind Society. In Carl A. Grant & Agostino Portera Intercultural and Multicultural Education: Enhancing Global Connectedness (pp. 191-210). New York,, NY State: Routledge
James, C.E. (2010). Seeing Ourselves: Exploring Race, Ethnicity and Culture (4 ed.). Toronto,, ON, Canada: Toronto Educational Publishing, Inc
James, C.E. (2009). Media Accounts of the Integration and Settlement of 'Island' Immigrants in Anglophone Caribbean States. Journal of Eastern Caribbean Studies, 34 (1), 41-69.
James, C.E. & Taylor, Leanne (2008). "Education Will Get You to the Station": Marginalized Students' Experiences and Perceptions of Merit in Accessing University. Canadian Journal of Education, 31 (3), 567-590.
James, C.E. (2007). Les Canadiens d'origine caribeeane a Toronto: Analyse des freins au reve migratoire. (Caribben-Canadians in Toronto: An Examination of the Obstacles to their Migration Dreams). Dynamiques migratories de la Caraibe, Geode Caraibe - publication of L'Universite de la Guyane et des Antilles, Martinique, 158-168.
James, C.E. (2005). "I Feel like a Trini": Narrative of a Generation-and-a-Half Canadian. In Vijay Agnew Diaspora, Memory and Identity: A Search for Home (pp. 230-253). Toronto,, Ontario: University of Toronto Press
James, C.E. (2005). Race in Play: Understanding the Socio-Cultural Worlds of Student Athletes. Toronto,, Ontario: Canadian Scholars' Press
James, C.E. Life at the intersection: Community, Class and Schooling. Halifax,, Nova Scotia: Fernwood Educational Publishing
Research Projects
Assessment of the effectiveness of TPSB youth progam initiatives
Role: Principal Investigator
Amount funded: $69399
Year Funded: 2009
Funded by: Toronto Police Services Board
Building and Mobilizing Knowledge on Race and Colonialism in Canada
Role: Other...
Amount funded: $238000
Year Funded: 2012
Duration: 2
Funded by: Social Sciences and Humanities Research Council (SSHRC)
Jamaica-Canada Connections (an Anthology)
Role: Co-Principal Investigator
Amount funded: $9900
Year Funded: 2011
Funded by: International Development Research Centre
Literature for all: Promoting inclusive education
Role: Co-Principal Investigator
Amount funded: $95664
Year Funded: 2010
Funded by: Social Sciences and Humanities Research Council (SSHRC)
Proactive: Supporting Children & Youth Mental Health and Wellbeing in Schools & Community
Role: Co-Investigator
Amount funded: $27979
Year Funded: 2012
Funded by: Department of Justice & Ministry of Child & Youth Service
Promoting the academic literacy development of generation 1.5 English Language Learners: A proactive agenda
Role: Collaborator
Amount funded: $71716
Year Funded: 2011
Duration: 2
Funded by: Social Sciences and Humanities Research Council (SSHRC)
Racialization, Reacism and the University
Role: Co-Investigator
Amount funded: $1444999
Year Funded: 2010
Duration: 3
Funded by: Social Sciences and Humanities Research Council (SSHRC)
Sharing Experiences: Conversations in Urban/Suburban Education and Community
Role: Principal Investigator
Amount funded: $100000
Year Funded: 2010
Duration: 2
Funded by: Social Sciences and Humanities Research Council (SSHRC)
Supporting Learners, Enhancing Success through Communities of Learning
Role: Collaborator
Amount funded: $98760
Year Funded: 2011
Duration: 3
Funded by: Academic Innovation Fund
The Africentric Alternative School Experience
Role: Principal Investigator
Amount funded: $60000
Year Funded: 2011
Duration: 3
Funded by: Toronto District School Board
Youth and Community Development: a Transitional Approach to Youth Violence
Role: Collaborator
Amount funded: $174053
Year Funded: 2011
Duration: 2
Funded by: Social Sciences and Humanities Research Council (SSHRC)
Youth, mental health and the justice system: An educational concern
Role: Principal Investigator
Amount funded: $9633.26
Year Funded: 2011
Funded by: Department of Justice Canada
Awards
Fellow, Royal Society of Canada - 2012
African Canadian Achievement Award, Pride News Magazine - 2009
Honorary Doctor of Laws, Uppsala University - 2006
New Pioneer Award, Skills for Change - 2006
William P. Hubbard Award for Race Relations, City of Toronto - 2008
Professional Affiliations
Race, Ethnicity and Education
Journal of Contemporary Issues in Education
Journal of Critical Race Inquiry
Partnerships/Initiatives/Centres