Jafar Hussain
Course Director, Practicum Facilitator
Toronto District School Board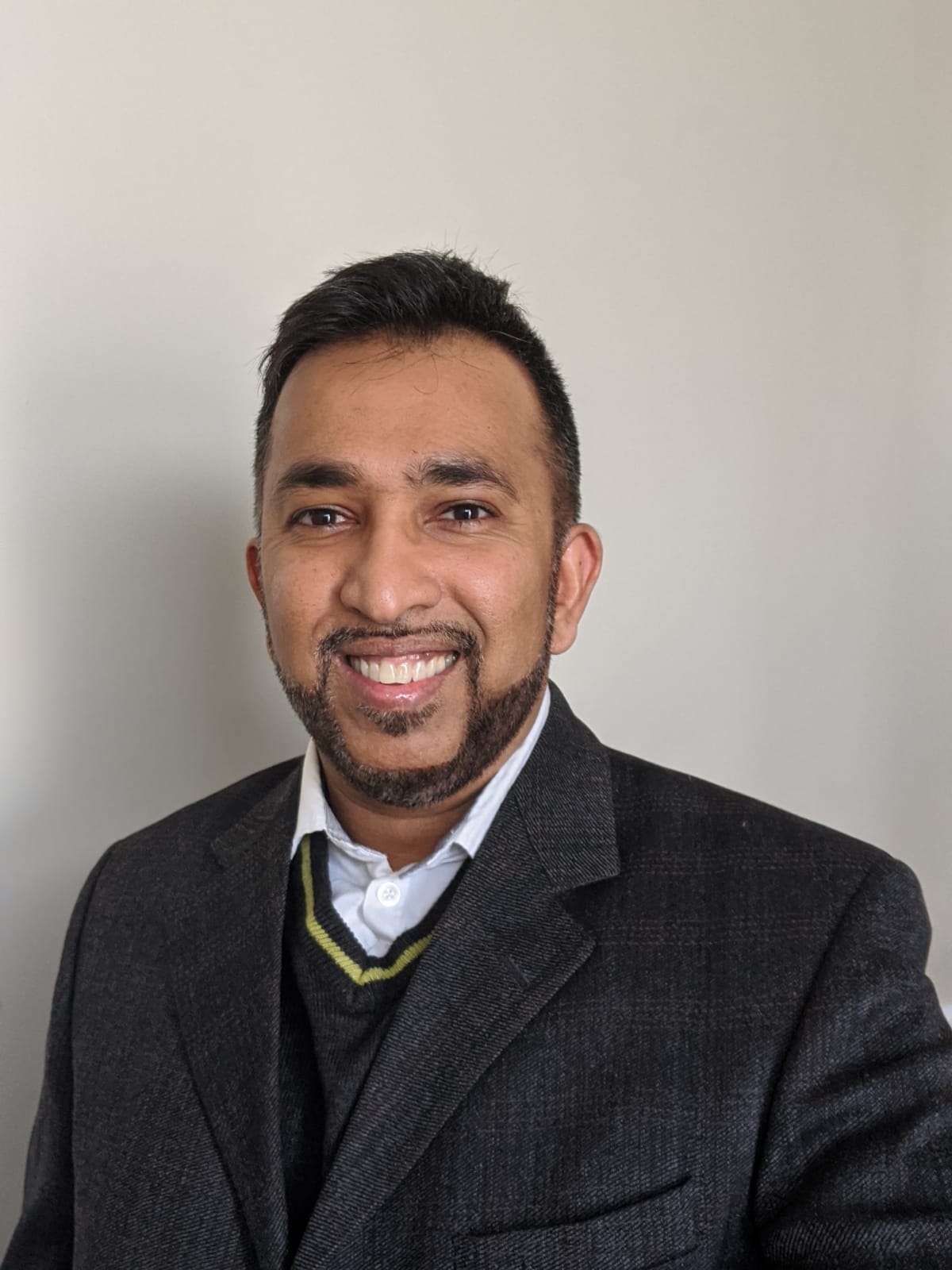 Biography
Jafar A. Hussain is a French Immersion teacher with the Toronto District School Board, and a long-time active participant in equity and global education initiatives. Mr. Hussain is a researcher in the area of Education, and has published articles on integrating technology and STEAM tasks in French Immersion classrooms, as well as on innovative and reflective practices in FSL.
Faculty & School/Dept
Courses Taught
Adolescent Development & Health (ED/EDFE 1101)
Child Development and Health (ED/EDFE 1100)
Inclusion, Disabilities and Education (ED/EDFE 1300)
Research Into Practice (ED/EDFE 4200)
Social Studies & Culture in the Junior-Intermediate Divisions (ED/EDJI 3000)
Social Studies & Culture in the Primary-Junior Divisions (ED/EDPJ 3000)
Studies in Communities and Their Schools (ED/EDPR 1000)
Teaching & Learning French in a Core French Context (ED/EDFR 3000)
Teaching French as a Second Language in the Intermediate-Senior Divisions - A (ED/FREN 4000)
Teaching French as a Second Language in the Intermediate-Senior Divisions - B (ED/FREN 4001)
Teaching French in the Intermediate Division (ED/FREN 3000)
Research Projects
Professional integration of French as a second language teachers from immigrant backgrounds: needs assessment and development of support tools
Role: Co-Investigator
Year Funded: 2021
Funded by: Social Sciences and Humanities Research Council (SSHRC)
L'objectif principal est de créer des outils (dont un guide) à l'attention des enseignants francophones issus de l'immigration qui exercent dans un contexte de Français Langue Seconde (FLS) en Ontario afin de faciliter leur insertion professionnelle, soutenir leur transition à l'enseignement et prévenir le décrochage qui survient régulièrement en début de carrière.
FSL Teacher Recruitment and Retention Strategies Project (Camerise)
Role: Other...
Funded by: Ministry of Education
Under the direction of Dominique Scheffel-Dunand, Muriel Peguret and Mirela Cherciov, Co-Leads of the Recruitment, Training and Research Project for FSL teaching in Ontario (Knowledge Mobilization Products) at Glendon College- York University: