Aparna Mishra Tarc
Associate Professor, Grad Program Director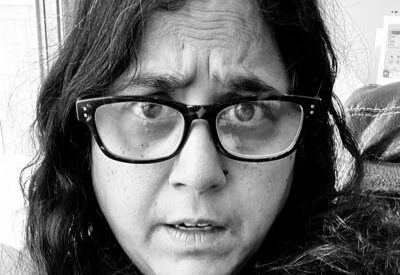 Ph.D. - York University, Toronto, ON; M.Ed. - Queen's University, Kingston, ON; B.Ed. - Queen's University, Kingston, ON; Hon B.A. - University of Western Ontario, London, ON
Location(s) / Contact Info:
280, Winters College - WC
Keele Campus
Phone: 416-736-2100 Ext. 20048
Email: amtarc@yorku.ca
RSS Feeds: twitter
Available to supervise graduate students
Biography
Dr Aparna Mishra Tarc received her doctorate from York University in 2007 and joined the Faculty at York in 2009. She was formerly an elementary school teacher in the Philippines, Vietnam and Canada. Her current research project engages children's "knowledge": expression, dreamwork, and testimony as a profound and compelling form of teacher education. She is author of Literacy of the Other: Renarrating Humanity (SUNY Press). Her recent book Pedagogy in the Novels of J.M. Coetzee is forthcoming.
Scholarly Interests
Children and youth knowledge, Educational Humanities, Race, Ethnicity, and Personhood, Literacy, Literature, Pedagogy, Teacher Education,
Faculty & School/Dept
Faculty of Education - Bachelor of Education - Early Childhood Education - Graduate Studies
Faculty of Graduate Studies, Education - Culture - Language - Teaching
Selected Publications
Mishra Tarc, Aparna (2020). Pedagogy in the novels of J.M. Coetzee. The affect of literature. New York: Routledge
Mishra Tarc, A. (2019). Transference in reading Thomas Ogden's The Parts Left Out. Textual practice (Online first).
Mishra Tarc, A & Snaza, N. (2019). "To wake up our minds." The re-enchantment of praxis in Sylvia Wynter. Curriculum Inquiry.
Mishra Tarc, A. (2017). A Child is Dreaming (Sharon Sliwisnki, Ed.) Museum of Dreams.
Mishra Tarc, A (2015). Literacy of the other: Renarrating Humanity. New York, USA: SUNY Press
Mishra Tarc, A. (2014). Literacy of the Other: The inner life of literacy. Journal of Early Childhood Literacy, 15, 114-140.
Mishra Tarc (2013). "I just have to tell you." Pedagogical encounters into the emotional terrain of learning. . Pedagogy, Culture and Society, 21 (2).
Mishra Tarc, A. (2012). Race moves: following global manifestations of new racisms in intimate space. Race, Ethnicity and Education, 18 (1).
Selected Presentations
Aparna Mishra Tarc (2019, October). "I am arguing for that unheard." Affective curriculum. Presented at: Plenary paper, Bergamo, Dayton, OH
Aparna Mishra Tarc (2019, April). Tiny revolt. No time for despair. . Presented at: Keynote, York Graduate Studies in Education Conference
Aparna Mishra Tarc (2017, October). I am alive. "I am not your Negro.". Presented at: Bergamo, Dayton, OH
Aparna Mishra Tarc (2017, October). "A Hard that Knows." Jim Garrett's Learning to be with others in the world. Presented at: Bergamo, Dayton, OH
Aparna Mishra Tarc (2017, July). Pedagogy and the perverse in Toni Morrison's God Help the Child. Presented at: Summer Institute in Sexuality Studies, Toronto ON
Awards
Pedagogy of the Unthinkable, SHHRC - 2009
Faculty of Education Undergraduate Teaching Award, York University - 2017
York Research Award, York University - 2017