John Ippolito
Associate Professor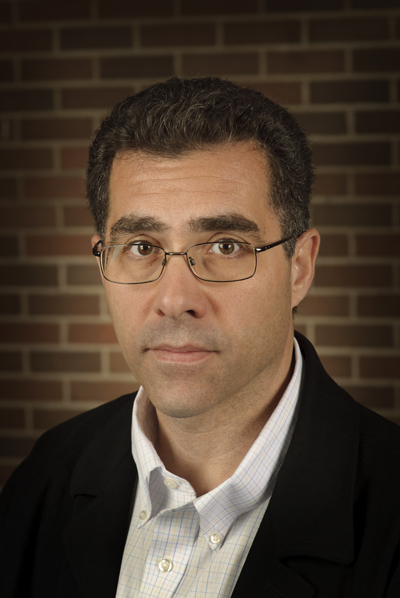 PhD - York; MEd - York; TESL - Humber College; MA - McMaster; BA - McMaster
Location(s) / Contact Info:
251, Winters College - WC
Keele Campus
Phone: 416-736-2100 Ext. 88802
Email: jippolito@edu.yorku.ca
Available to supervise graduate students
Currently taking on work-study students, Graduate Assistants or Volunteers
Available to supervise undergraduate thesis projects
Scholarly Interests
John Ippolito's interests center on teacher education in contexts of linguistic and cultural hyperdiversity. A specific focus of his work is on educational practices for families and communities. Funded through an Ontario Ministry of Education Parents Reaching Out Grant, his research targets barriers between homes and schools with a view to broadened adult stakeholder relationships.
Faculty & School/Dept
Faculty of Education - Bachelor of Education
Faculty of Graduate Studies, Education -
Courses Taught
Discursive Psychology and the Study of Language in Education (GS/EDUC 5075)
Foundations of Education & Theory Into Practice (ED/EDFE 2000)
Frameworks for Language and Literacy Theory and Research (GS/EDUC 5315)
Selected Presentations
Gill, M., Ippolito, J. (2015, May). Literacy online: Testing the limits of a virtual Community of practic. Presented at: Canadian Society for the Study of Education
Ippolito, J., Wolkoff, J., Durrani, F. (2015, May). Bringing minority families into dialogue with their children's school in the York Region District School Boar. Presented at: Ministry of Education/Faculties of Education Forum
Ippolito, J., Gill, M. (2015, March). Pedagogical and psychological challenges in connecting linguistically, culturally and racially marginalized families and their children's educators online. Presented at: Joint meeting of the American Association for Applied Linguistics (AAAL) and the Canadian Association of Applied Linguistics (CAAL)
Ippolito, J., Logan, C., Lucic, M., Yousaf, T. (2014, November). Gathering under one tree in the York Region District School Boar. Presented at: Ontario College of Teachers: Inspiring Public Confidence
Ippolito, J. (2014, March 12). A discursive analysis of online exchanges among adult stakeholders in public education . Presented at: Comparative and International Education Society
Ippolito, J., Yousaf, T., & Kaur, A. (2014, February 19). Research and community online in minority demographic schools. Presented at: Ontario Education Research Symposium
Ippolito, J. (2013, April). Ricerca e comunità nelle scuole demografiche minoranze canadese. Presented at: Università degli Studi di Palermo, Italia
Research Projects
Research and community in minority demographic schools
Role: Principal Investigator
Amount funded: $10570
Year Funded: 2012
Duration: 2
Funded by: Ministry of Education
This project builds on a program of school-based, community-referenced research lead by minority parents and their children's classroom teachers from elementary schools in the Greater Toronto Area. The current phase of the project moves on-line via a multilingual discussion forum. The aim is to increase involvement of minority parents so that with their children's educators they can generate new views on priority issues such as safety and bullying, mental health and community wellbeing, and home/school communication. The project also assesses whether this collaboration impacts both parent capacity to support their children's education and the nature of relationships between parents and educators.
Awards
Parents Reaching Out Regional/Provincial Grant, Ontario Ministry of Education - 2012-2014
SSHRC Small Grant, York University - 2011-2012
Program Grant, Faculty of Education - 2010-2011
First Generation Pilot Project, Ontario Ministry of Training, Colleges and Universities - 2008-2010
Incentive Grant, York University Knowledge Mobilization - 2008-2009
Program Grant, York Region District School Board - 2007-2011
Partnerships/Initiatives/Centres
Gathering under one tree: In conversation with parents and communities of linguistically and culturally diverse schools : John Ippolito is the university-lead on this formal collaboration between the York Region District School Board and the Faculty of Education at York University.