Connie Mayer
Professor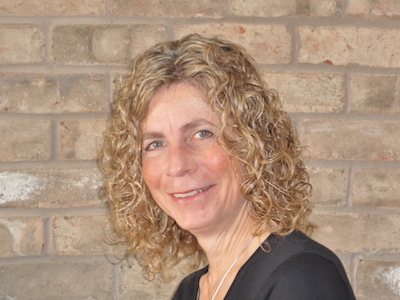 EdD - University of Toronto, Toronto, Ontario; MEd - University of Toronto, Toronto, Ontario; BEd - University of Western Ontario, London, Ontario; BMA - University of Western Ontario, London, Ontario
Location(s) / Contact Info:
113A, Winters College - WC
Keele Campus
Phone: 416-736-5971
Email: cmayer@edu.yorku.ca
Available to supervise graduate students
Currently taking on work-study students, Graduate Assistants or Volunteers
Biography
Dr. Mayer is a Professor in the Faculty of Education at York University in Toronto, Canada where she works in the graduate programs in Education, Linguistics, and Critical Disability Studies, and is co-academic co-ordinator in the teacher preparation program in the education of deaf students. Prior to coming to York, Dr. Mayer worked for more than twenty years as a consultant, administrator and teacher of deaf students from preschool through postsecondary. She is an Associate Editor for the Journal of Deaf Studies and Deaf Education and for the Volta Review, and a member of the editorial board of the American Annals of the Deaf and the Reading Research Quarterly. Her current research focuses on language and literacy development in deaf learners, early literacy and early intervention, cochlear implantation, bilingualism, and models of teacher education. She has presented widely on these topics both nationally and internationally as well as having authored numerous journal articles and book chapters. Her co-authored book, Early Literacy Development in Deaf Children, published by Oxford University Press was released in June 2015. In 2016 she was awarded the Sister Mary Delaney Lifetime Achievement Award in recogntion of her work in teaching, research and service in the preparation of teachers of students who are deaf or hard of hearing by the American College Educators of the Deaf and Hard of Hearing.
Scholarly Interests
Dr. Mayer's research interests include: language and literacy development in deaf learners; early literacy development and early intervention; bilingualism and bilingual models of literacy education; signed languages (e.g, ASL) and literacy development; cultural-historical activity theory and its applications to learning and teaching; and models of teacher education. Her most recent work has focussed on the language and literacy development of deaf learners with cochlear implants.
Faculty & School/Dept
Faculty of Education - - Deaf and Hard-of-Hearing - Graduate Studies
Faculty of Graduate Studies, Linguistics and Applied Linguistics - Applied
Courses Taught
Deaf Studies - Introduction (ED/DEST 3770)
Educational Use of Signs (ED/SLGS 3510)
Language and Literacy Development 1 (ED/LLDV 3735)
Selected Publications
Mayer, C. & Trezek, B. (2018). Literacy Outcomes in Deaf Students with Cochlear Implants: Current State of the Knowledge. Journal of Deaf Studies and Deaf Education, 23(1), 1-16. doi:doi:10.1093/deafed/enx043.
Mayer, C. (2017). Written Forms of Signed Language: A Route to Literacy for Deaf Learners? . American Annals of the Deaf , 161(5), 552-559.
Mayer, C. (2016). Teaching Writing: Principles into Practice.. In P. Moeller, D. Ertmer & G. Stoel-Gammon (Eds.), Promoting Language and Literacy in Children who are Deaf or Hard of Hearing (pp. pp. 359-382). Brookes Publishing
Mayer, C. (2015). Total Communication: Looking back, moving forward. In M. Marschark & P. Spencer (Eds.), The Oxford Handbook of Deaf Studies in Language: Research, Policy, and Practice (pp. pp. 31-44). Oxford University Press
Mayer, C. & Trezek, B. (2015). Early Literacy Development of Deaf Children. Oxford University Press
Selected Presentations
(2017, March). Myths, Mantras and Misunderstandings: Moving Forward in Optimising Literacy Outcomes for Deaf Students. . Presented at: Invited keynote speaker, Positive Futures for Deaf Children: Optimising Outcomes, University of Manchester, Manchester, UK
(2016, October). Listening for Literacy. Presented at: Invited presentation, Knooppunt Nijmegen CI Kinderen: Hearing and Implants - 5 years, Radboud University Medical Centre, Nijmegen, The Netherlands.
(2012). Literacy Development in Learners with Cochlear Implants: Research and Practice. Presented at: Invited keynote speaker, 11th Asia Pacific Congress on Deafnesss, Academy of Medicine, Singapore.
Awards
Sister Mary Delaney Lifetime Achievement Award , American College Educators of the Deaf and Hard of Hearing - 2016
Professional Affiliations
Journal of Deaf Studies and Deaf Education: Associate Editor
American Annals of the Deaf: Member of Editorial Board
Reading Research Quarterly: Member of Editorial Board
The Volta Review: Associate Editor
Ontario College of Teachers: Member
The Ear Foundation, Nottingham UK: Research Advisor
Central Institute for the Deaf, St. Louis, Missouri : Advisory Council Member Professional Development Program and Online Learning