The Jean Augustine Chair in Education, Community & Diaspora is a university chair in the Faculty of Education which aims to advance access, equity and inclusivity to education through community engagement and collaborative action.
First launched in 2008, the chair holder initiates, facilitates, directs and engages in research, educational programs, and community partnerships which are culturally responsive and relevant to the educational and social needs, interests and aspirations of Black and other racialized community members – both those inside and outside of the university for whom marginalization and racialization act as barriers to the achievement of their educational and career ambitions.
Fundraising for the Jean Augustine Chair in Education continues, with $1.2 million remaining to raise, and we welcome your support. If you would like to make a contribution, please donate now. Thank you for your consideration.
Current Chair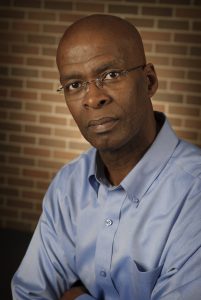 Carl E. James holds the Jean Augustine Chair in Education, Community and Diaspora in the Faculty of Education at York University. He is Professor in the Faculty of Education and holds cross-appointments in the Graduate Programs in Sociology, Social and Political Thought, and Social Work. He is also the university's Affirmative Action, Equity and Inclusivity Officer, and was the Director of the York Centre on Education & Community (2008-2016) which he founded and Director of the Graduate Program in Sociology (2007-2008). He is one of six Advisors to the Ontario Minister of Education and Premier (2017- ).
James is widely recognized for his research contributions in the areas of intersectionality of race, ethnicity, gender, class and citizenship as they shape identification/identity; the ways in which accessible and equitable opportunities in education and employment account for the lived experiences marginalized community members; and the complementary and contradictory nature of sports in the schooling and educational attainments of racialized students. In advocating on education for change, James documents the struggles, contradictions and paradoxes in the experiences of racialized students at all levels of the education system. In doing so, he seeks to address and move us beyond the essentialist, generalized and homogenizing discourses that account for the representation and achievements of racialized people in educational institutions, workplaces, and society generally.
Elected Fellow of the Royal Society of Canada – Academy of Social Sciences (2012), James' outstanding work and leadership in equity and social justice is also demonstrated in the number of distinguished visiting lecturer positions he has held in universities in Canada, Australia and Sweden. His contributions to social equity and anti-racism education earned him an honorary doctorate from Uppsala University, Sweden, where he was a visiting Course Director from 1997-2013 in the Teacher Training Department. A former youth worker and community worker, he is known for his mentorship of students and colleagues; and is the recipient of many community and teaching awards, among them: Graduate Faculty Teaching Award (2017), York University; Black History Month Recognition, City of Markham (2014); Harry Jerome Professional Excellence Award, Black Business & Professional Association (2013); African Canadian Achievement Award (Education), Pride News Magazine (2009); William P. Hubbard Award for Race Relations, City of Toronto (2008), New Pioneer Award, Skills for Change (2006).
His publications include the foundational text, Seeing Ourselves: Exploring Race, Ethnicity and Identity (2012), which is now in its Fourth Edition. Other publications include The Equity Myth: Racialization and Indigeneity at Canadian Universities authored with F. Henry, E. Dua, A. Kobayashi, P. Li, H. Ramos, M.S. Smith (2017); Life at the Intersection: Community, Class and Schooling (2012); Jamaica in the Canadian Experience: A Multiculturalizing Presence with Andrea Davis (2012); and Race in Play: The Socio-Cultural Worlds of Student Athletes (2005).
Activities
Through the wide range of activities described below the chair will foster understanding of the diverse cultural and educational needs of students; facilitate leadership on matters of access, equity, inclusivity and social justice; strengthen university-community partnerships and engagement; and build educational and social capacity among students and community members.

Research - Engage in research about and for Black and other marginalized/racialized communities that will inform policies, programs and advocacy. The research data and reports, which community agencies and members will be able to collaboratively engage and access, will contribute to the Chair becoming a Research Hub, serving as a central source of evidenced-based information (bulletins, lectures, presentations and discussions).

Partnerships – Build strategic partnerships with other units at the university, as well as school boards, schools and community agencies and/or organizations to initiate, develop, and implement social and educational programs that are relevant and responsive to the needs and aspirations of university and other students and their parents.

Student Engagement – work with undergraduate and graduate students (through workshops, seminars, conferences and program initiatives) to provide assistance and support in their pursuit of post-secondary education and university engagement. Collaborate with schools to create opportunities for high school students to visit and become familiar with the university (including enabling students to learn about and develop suitable mentorship, forge and maintain beneficial networks, and develop leadership through research and community initiatives).

Community Engagement - Work with both the university and wider communities on initiatives such as community-based and action research, partnership events (including workshops, conferences, lectures, students visits to the university, and other shared leadership projects), and education mobilization that work to the benefit of communities – particularly Black and other racialized communities.
Network for the Advancement of Black Communities (NABC)
Through socio-cultural and anti-Black racism lenses, the Network for the Advancement of Black Communities (NABC) aspires to build a strong and sustainable Black community sector in Canada by enabling the conditions for network convening, knowledge mobilization, service coordination, capacity building, research, and systems change.
Building on the work of numerous Black community-based organizations, NABC is an initiative of the Jean Augustine Chair in Education, Community & Diaspora in the Faculty of Education at York University. It functions as a catalyst for collective wisdom and action that addresses long-standing systemic disparities that relegate Black Communities to the periphery. NABC amplifies the Chair's aims to advance access, equity and inclusivity to education through community engagement and collaborative action.
We care about the collective impact of NABC as a network. Critical to this endeavour is our ability to generate collaborative learning, policy analyses, and capacity building opportunities through the use of data, evaluation and advocacy in the Black community sector. Learning and policy advocacy are at the core of systems change. NABC provides innovative supports to organizations and groups to strengthen their adaptive capacity to be effective participants and leaders in driving positive outcomes for Black Communities locally, regionally and nationally.
History of the Chair
The Jean Augustine Chair in Education, Community and Diaspora is an endowed Chair established by the Honourable Jean Augustine, the first black woman elected to the Parliament of Canada.
The Honorable Jean Augustine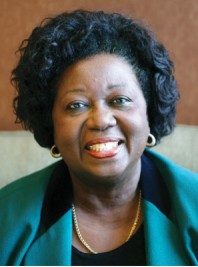 In 1993, Canadian politician Jean Augustine became the first black woman elected to the Parliament of Canada. She has served on numerous boards including the Board of Governors of York University, the Board of Trustees for The Hospital for Sick Children and as National President of the Congress of Black Women of Canada. An energetic advocate of social justice, Augustine was an elementary school principal before entering federal politics. She was the Parliamentary Secretary to the Prime Minister of Canada, Chair of the National Liberal Women's Caucus, Secretary of State for Multiculturalism and the Status of Women, and Assistant Deputy Speaker. She holds an Honorary Doctor of Laws (LLD) from the University of Toronto. In 2007, Augustine was honoured by the University of the West Indies with a Caribbean Luminary Award, recognizing her significant contributions to the Caribbean diaspora, and was appointed Ontario's first Fairness Commissioner to advocate for foreign- trained professionals, to ensure the credentials of internationally – trained professionals are treated fairly.
Prof. Naomi Norquay (Faculty of Education, York University)
Prof. Warren Crichlow (Faculty of Education, York University)
Prof. Andrea Davis (Chair, Department of Humanities, LAPS.
Prof. Michele Johnson (Director, Harriet Tubman Institute)
Prof. Leslie Sanders (Department of Humanities, York University)
Prof. Marcia Annisette (Schulich School of Business, York University)
The Jean Augustine Fonds
In 2007, Jean Augustine donated her personal records to the Clara Thomas Archives and Special Collections at York University Libraries in Toronto, Canada.
Over 13.4 linear metres of administrative and personal records – in the form of textual documents, audio-visual material, artwork and objects – are available for research.
The materials in Augustine's fonds chronicle her four decades of public service and her advocacy on diverse issues, such as women's rights, urban education, Black youth, and the betterment of the Black community. Her private papers reveal much about her political sentiments and her sense of community.
The fonds include:
13.4 m of textual records
16.000 photographs
10,000 negatives
60 compact disks
15 computer disks
400 paintings and prints
670 objects: buttons, flags, cups, etc.
238 video cassettes
41 audio cassettes
Click here to access a Finding Aid Inventory of  all items in the Jean Augustine Fonds
Click here to access digitized materials from the Jean Augustine Fonds
Click here to visit the Clara Thomas Archives & Special Collections