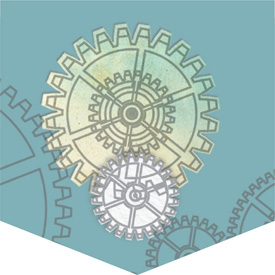 Our unique offering of fully customizable accredited and certificate programs are available to school boards and professional organizations across Ontario.
YOU define the need, the program design, the delivery option, the location, the audience
WE provide the learning opportunity, the reporting, the certificate
Customized solutions can be structured to meet learning needs by:
Modifying program delivery schedules adapted to organizational and learner requirements
Accommodating employer subsidies to support a cohort of learners
Hiring recognized curriculum leaders to provide instructional leadership
Utilizing local sites easily accessible for the learning
Offering York's full end-to-end learning management services including regulatory reporting obligations
Choose any of York's offerings to design a custom solution to support your unique School District improvement plans.
Additional Qualification (AQ) and Additional Basic Qualification (ABQ) courses
As an accredited provider of OCT regulated courses, York offers customized programs to meet local District needs.
Choose from more than 80 different AQs/ABQs/PQP courses
Select either online, in class or blended formats
Modify delivery dates and times to align with your teachers' schedules
Accommodate District subsidies to support teacher learning
Utilize local schools accessible to all participants
Hire recognized District curriculum leaders to provide instructional leadership
Modular Math AQs
Educators can select any 25-hour module in the Modular Math P/J five module series. Or complete all five modules within 2 years to be recommended to the OCT for the Mathematics P/J, Part 1 AQ.
Module Series includes:
Focus on Counting: Developing Pedagogical Content Knowledge of Counting
Transitioning from Counting to Addition
Inquiring about Subtraction
From Additive to Multiplicative Thinking
Relationships among the Operations
Certificates
These 25 or 36 hour courses build educator professional capacity and enhance student engagement.
Offered online or in blended format
Allow a manageable time commitment
Provide an immediate opportunity for direct classroom application
Earn participants a York University Professional Learning Certificate
The Faculty of Education's Professional Learning team provides practical, high-impact and effective learning programs that address the unique challenges faced by your school, educational organization or community group by delivering innovative solutions to traditional problems; by focusing on human relationships and new perspectives and by pushing learning far beyond the classroom walls.
Contact Professional Learning to explore options and opportunities.  Tell us about your organizational learning needs.