---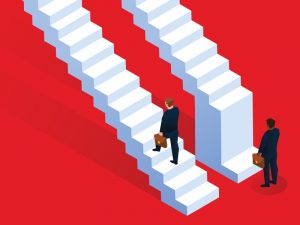 With public awareness of anti-Black systemic racism seemingly at an all-time high, many people hope the investment industry is on its way to becoming more racially diverse.
A 2017 report authored by Carl James, Professor at York University's Faculty of Education and York's affirmative action, equity and inclusivity officer, noted that only 53% of Black high-school students in the Toronto District School Board jurisdiction were enrolled in "academic" (i.e., university-track) courses — compared with 81% of white students and 80% of students of other racial backgrounds.
In July, the Ontario government announced its plan to end the controversial practice of "streaming" — which funnels students into academic and "applied" (i.e., college- and workplace-track) courses — by September 2021 in an effort to combat systemic racism. But ending streaming won't necessarily end racism in schools, James says.
"It's a first step, but there are a lot of other things that are required if you're really going to address the issue of anti-Black systemic racism," James says. "You might end streaming 'officially,' but it appears in other guises."