---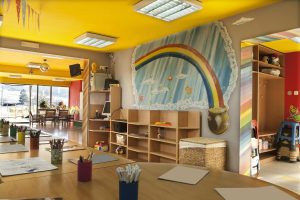 Across Canada, some provinces have either opened or are looking at opening their child-care centres again following pandemic closures. But all families do not have the same opportunity to participate in early childhood education and care. To simply expand what we now have would not serve all families equally writes Gillian Parekh, Assistant Professor and Canada Research Chair in Inclusion, Disability and Education at York University's Faculty of Education.
In both child care and school settings, we found that enrolled children were often asked to participate for only a portion of the day. At times, they were asked to attend alternate programs altogether. In this way, disabled children are excluded from opportunities afforded to others.
This situation is likely to be exacerbated by the coronavirus-related closure of programs serving parents with young children, and a reduction in the number of child-care spaces available.