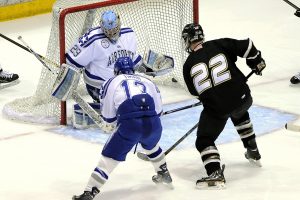 Since the firing of longtime hockey commentator Don Cherry over his anti-immigrant remarks on Coach's Corner earlier this month, more players and hockey insiders are calling out racism, bullying and toxic masculinity within the hockey community — things they say are commonplace in the sport.
"The conversations around toxic hockey culture also highlight the fact that people of colour often aren't represented in hockey," said Carl James, a professor at York University's Faculty of Education in Toronto.
"When young kids don't see themselves in hockey stars, society sends the message that they are not part of the sport. We need to recognize that we are a society in which race and racism has been a factor from the very beginning," he said.