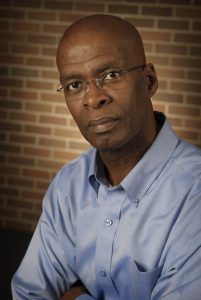 Congratulations to Faculty of Education professor and current Jean Augustine Chair in Education, Community & Diaspora, Carl James, on being the recipient of the 2019 Marcus Garvey Memorial Award from Afroglobal Television. James received the award at Afroglobal Television's Excellence Awards gala event on Saturday October 19th at the Meridian Arts Centre in Toronto.
James is recognized internationally as an outstanding youth studies, race and ethnic relations, social justice, and education scholar. A sociologist and former youth worker, his distinctions are evidenced by his many contributions, which appear in 20 books, more than 140 journal articles, book chapters, research reports, and conference papers.
In 2012, James was inducted as a Fellow of the Royal Society of Canada (RSC), one of the highest recognitions a Canadian scholar can achieve in the Arts, Humanities and Science; and in 2006, he was awarded an Honorary Doctorate from Uppsala University, Sweden, where for 17 years, he was a visiting Course Director in the Department of Teacher Training. James is a highly respected educator, mentor and teacher, particularly to the more than 100 doctoral and masters degree students he has supervised over the years. The 2019 Marcus Garvey Award is the latest accolade for James in recognition of his leadership and scholarly contributions.
Formerly known as the Planet Africa Awards, the Excellence Awards gala honours achievers and brings together people of African origin and others of goodwill, to celebrate leadership and excellence. Award categories include Leadership, Enterprise, Development, Science and Technology, Nelson Mandela Humanitarian Award, Visionary, Heritage, Academic Achievement, Media, Entertainment, Professional Achievement, Renaissance, Rising Star, Marcus Garvey Memorial Award, Volunteer and Lifetime Achievement.
Afroglobal Television is a global super channel that caters to the of people of African heritage worldwide. It showcases the best of Africa and the Diaspora through programs that inspire, educate and entertains. The goal of Afroglobal Television Network is to present documentaries, biographies, music, movies, sitcoms, soap operas, talk shows, dramas, sports and athletics, children's programming, reality shows, dance, news, current affairs, and contents that reflect the rich and diverse heritage of Africa, the Caribbean and the Diaspora.