---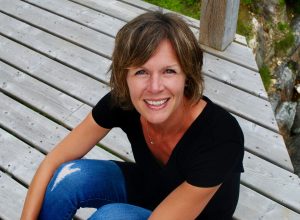 Lisa Farley received $60,734 to further her research for A Multi-Site Study on Teacher Conceptualizations of Childhood: Memories, Artefacts, and Cultural Tropes
Working alongside her co-investigators Sandra Chang-Kredl (Concordia University), Julie C. Garlen (Carleton University), and Debbie Sonu (City University of New York), Farley will examine how memory may be linked to, and at times interrupt, pervasive cultural constructions of childhood narratives—such as the child as innocent, the child as hero, and the child as future—not equally granted to all children. The findings will shine a light on how teachers conceptualize the children they teach, how major cultural tropes find their way into teacher memories, and in turn, how teacher memories might complicate hardened categories of development, learning, and childhood. Through self-reflective analyses of memory, teachers can begin to identify and challenge pervasive tropes of childhood disadvantaging children who do not sit easily inside their borders.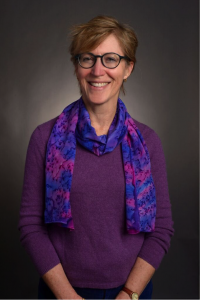 Heather Lotherington received $62,658 for her project Production pedagogies for language learning in mobile digital environments
The release of the iPhone in 2007 changed history by opening a mobile portal interlinking material, social and digital dimensions, enabling interactive communication practices of increasing importance in social, cultural, political and economic worlds, untethered to a desk. Through researching, reviewing, exploring and documenting new communicative spaces enabled by mobile digital access, Lotherington and her research team will lay the groundwork for designing theoretically-sound m-learning pedagogies that support dynamic and agentive language learning situated in cityscapes. The research will leverage language-rich multimodal communication in site-specific contexts, intertwining GPS/AI supported media, and creative making to facilitate authentic agentive mobile language learning in official and community languages.
Lana Parker, a member with the Institute for Research and Digital Learning (IRDL) received $47,846 for her investigation of What is the Role of Literacy Education in a Post­Truth Era?
Parker will investigate how students are engaging with the world, with information and "facts" specifically, in school and in their personal lives. Findings from the project will contribute to the literature on how digital literacies are integrated into the classroom, and to the broader theoretical discussion of the relationship between education and democracy. One of her specific research objectives is to better understand how students are engaging with information in order to become more pedagogically responsive.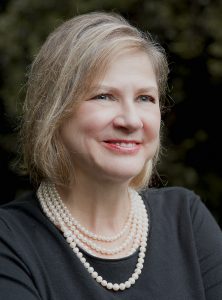 Sandra Ruth Schecter recieved $146,195 for her project International students in Ontario secondary schools: Policies, protocols, and practices
Schecter's project focuses on the schooling and social/cultural adaptation of early study abroad (ESA) international students who have come to Canada to obtain an Ontario Secondary School Diploma. Non-native speakers of English, these students are generally brought here by relatives who depart soon after installing them in residences of host families with whom they have had virtually no previous contact. Grounded in an engaged policy perspective, the study will: ascertain board- and school-level policies and protocols regarding the acceptance, hosting, and formal education of visa students; elicit educators' views on the cohort's key challenges in academic learning, English language socialization, and cultural adaptation; and create a framework where educators work collaboratively to identify resources and strategies that show promise in facilitating ESA students' integration within their school cultures and Canadian society. The project will make a significant contribution to the knowledge of educators and policy makers regarding how infrastructural policies and programs can be organized to promote an inclusive learning environment for adolescent, early study abroad students.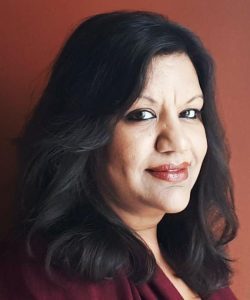 Vidya Shah received $48,893 for her research Initiating and Sustaining Equity Innovations for System Reform
Shah and collaborators Kimberley Tavares and Sue Winton, plan to reform districts in six Ontario school boards to combat racism and other forms of social discrimination in the education system. The study builds on shah's doctoral thesis, a longitudinal case study of the Model Schools for Inner Cities (MSIC) Program in the Toronto District School Board, which is a grassroots, equity-minded reform aimed at supporting students living in high poverty areas in the city. This study also adopts a different and unique focus: it examines district equity innovations that are top-down and centralized. Shah is taking an innovative approach to district reform by turning to Critical Race Theory, exploring the significance of mid-level district staff in supporting anti-racist movements, and looking at the micropolitics behind how reforms are started and maintained from within school districts.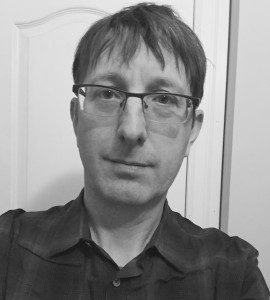 Kurt Thumlert received $72,473 for his study Sounding off: Learning, communicating and making sense with sound
Thumlert and his colleagues Melanie McBride and Jason Nolan will investigate what and how people learn through inquiry into sounds, sound making materials, and aural/acoustic experience, and how (re)claiming sound as a vital and specific 'mode' of sensory experience can afford new opportunities for sound-based inquiry and learning across disciplines, as well as afford more inclusive and innovative music pedagogies adequate to today's social and technological contexts. Thumlert hopes to identify "new curricular resources and pedagogical opportunities" in the multiple ways people work with sound and from there, build more dynamic music education for 21st century cultural and sociotechnical contexts.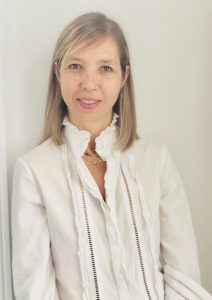 Cristina Delgado Vintimilla received $74,812 for her project Developing Educational Practices and Methodologies to Enhance Young Children's Voices: Mitigating Climate Change Injustice in Andean Communities
Delgado Vintimilla—and collaborators, Andrés Abad and Kate Tilleczek—plan to take this project to the remote Andean community of Ingapirca (Cañar), Ecuador, where children are being heavily impacted by climate change. To bring justice to the situation, Delgado Vintimilla proposes research that seeks to strengthen Andean children's voices through the development of pedagogical methodologies. Combining traditional oral storytelling, green textile practices, and ancestral agricultural practices with ethnography tools, such as videography, photography, and sensory arts, we will develop transformative methodologies to help Cañari young children explore and strengthen their voices as they revitalize their ancestral knowledge and find ways to respond to climate change.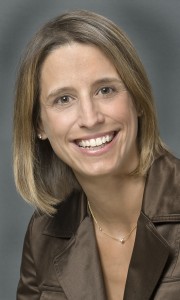 Susan Winton received $86,479 for her project Advocacy and arguments: Shifting meanings of public funding of private schools
Does public funding of private schools mean more choices for parents while saving taxpayers money? Or is this policy an example of education privatization, an international phenomenon threatening the idea of state-funded education as a public good? These questions reflect different meanings of public funding of private schools mobilized by the policy's supporters and critics across Canada. Scholars of these and other debates have focused on the political strategies used by advocates in their efforts to influence education policy. This study will examine the history of struggles over the meaning of public funding of private schools in BC, Manitoba, and Ontario in order to generate new theory that explains how policy actors and their arguments shift in response to changing cultural, economic and political contexts at multiple scales.