Accompanying the discourse and debate of this year's Summer Institute is the official launch of the Equity in Education Hub— a growing collection of research reports that utilize identity-based data to educate about the realities and experiences of students in the Greater Toronto Area. Specifically, the Equity in Ed Hub will be a means to inform education scholars, policy makers, teachers and other stakeholders in a way that leads to systemic and structural change.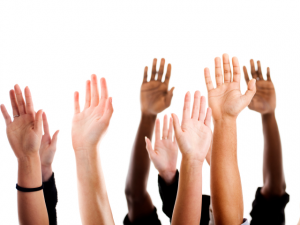 Jointly developed by York's Jean Augustine Chair in Education, Community and Diaspora and Réseau de Savoir sur l'Équité/Equity Knowledge Network (RSEKN), hosted by the University of Ottawa's Faculty of Education, the Hub serves as a tool to increase access for all members of Ontario's education system to learn from, and contribute to the database.
"I see three phases for the ultimate success of the Hub," says Professor Vidya Shah in the Faculty of Education who co-leads the project. "First, we are troubling and complicating what counts as 'data' and 'research' by encouraging and valuing community-based research alongside academic reports. Secondly, given that equity in education is a complex issue, the Hub will serve to engage multiple stakeholders in conversations to promote greater equity for all students. And lastly, everyone's contributions and perspectives need to be mobilized towards systemic transformation in schooling practices."
The Hub features data from community, nonprofit and independent organizations, and houses research from community organizations such as Success Beyond Limits to larger organizations like People For Education.
"If you are going to address students coming into education, you have to identify who they are," says Jean Augustine Chair in Education, Community and Diaspora Carl James, who founded the Summer Institute ten years ago. "Race is one of those identities; therefore, knowing who students are and understanding their backgrounds is absolutely critical in order to provide the kind of information that will be relevant and responsive to the needs of the administration."
"The Hub also promotes transparency and will increase accountability for all stakeholders," adds York Course Director Ixchel Bennett who also co-leads the project. "Even within schools, it initiates the conversation of 'what do we need to work on and what do we need to do differently?' to change our practices and make recommendations for policy changes. It goes from a micro to a macro level."
In particular, the Hub encourages users to challenge troubling narratives common in education such as deficit thinking—the idea that educational problems lie with individual students, their families or communities. One overarching objective is to shift the focus of locating the problem and solution with the individual student, family or community, to the schooling systems, structures and practices that create the conditions for inequities.
"There also has to be a self-reflective piece alongside programming and implementing policy changes," Bennett says. "You first have to understand how you're implicated and really ask yourself, 'what is my mindset when I read this data?' We have to challenge our unconscious biases, otherwise we further perpetuate stereotypes."
To further help users disseminate research, the Hub will eventually house monographs that explain why the collection, interpretation and reporting of identity-based data is important and how to interpret this data through an equity-minded lens. The monographs will consider the access, rights and responsibilities of various stakeholders and will also provide tools and ideas for mobilizing identity-based data into systemic change.
"There's a fine balance between identifying achievement and opportunity gaps and not further marginalizing students," Shah notes. "It's an unfair practice to collect data on historically and systemically racialized and marginalized students and not do anything about it. That is something we have to be very conscious of as we move forward with this initiative: 'how might this practice—meant to be an equitable practice— potentially further marginalize or re-traumatize students? How can we be thoughtful and intentional about the politics and pedagogy of identity-based data collection?'"
With its substantial breadth of research from a variety of education perspectives, the hope of the Hub is to highlight systemic gaps, encourage education stakeholders to understand what is working and expose what is not working, and to create a more just and equitable education system for all.
"My interest is what are the necessary structural changes that must take place in order to better respond to the students we are teaching," says James. "To be inclusive of the diverse needs, interests and aspirations of students means that we need to take into account the structures of schools. How should we have conversations about those structures that need to change, and how do they need to be changed?"
Education stakeholders within the GTA are encouraged to contribute to the Equity in Education Hub.