Here's how to set up enhanced email in Outlook 2016 for Windows:
a. From the main Outlook window, select
File
in the upper left corner of the screen.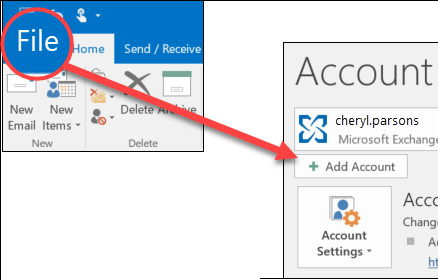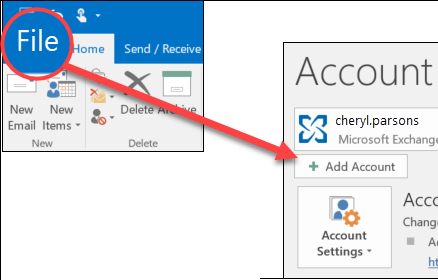 Note: For Outlook 2007, select Tools > Account Settings and skip to step 'e'.
b. Select Account Settings > Account Settings.
c. Select Data Files tab and click Add
d. Click OK to create the backup file
e. Select Email tab
f. Select the account you want to delete, then select 'Remove'.
g. You'll see a message warning you that all offline cached content for this account will be deleted. This only affects content downloaded and stored on your computer.
Select 'Yes' to confirm.
1. Launch Outlook 2016 and click Next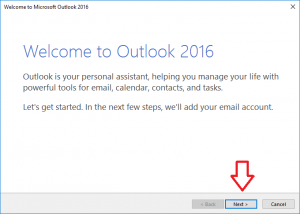 2. Select 'Yes' to connect an email account and click Next.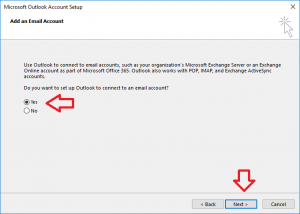 3. Enter your account information, using your @yorku.ca email address and Passport York password.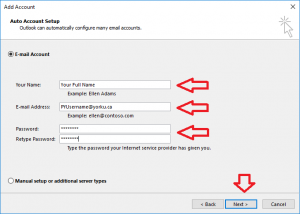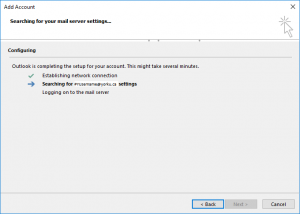 4. When prompted, enter your Passport York password and click 'Sign in'
5. Click 'Finish' to complete setup.