Why we need the Jean Augustine Chair in Education, Community and Diaspora
Diverse classrooms present tremendous opportunity. New pedagogical thinking and approaches will greatly enhance the ability of educators to teach in diverse classrooms. Schools are one of the fundamental shared institutions and experiences that usher us into our wider society and help bind us together as citizens. Through our schools, the Jean Augustine Chair in Education, Community and Diaspora will set the stage for success for generations of Canadians growing up in the new urban environment.
Fundraising for the Jean Augustine Chair in Education, Community and Diaspora continues, with $1.2 million remaining to raise, and we welcome your support. If you would like to make a contribution, please donate now.  Thank you for your consideration.
History of the Chair
The Jean Augustine Chair in Education, Community and Diaspora is an endowed Chair established by the Honourable Jean Augustine, the first black woman elected to the Parliament of Canada.
The Honorable Jean Augustine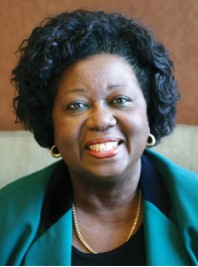 In 1993, Canadian politician Jean Augustine became the first black woman elected to the Parliament of Canada. She has served on numerous boards including the Board of Governors of York University, the Board of Trustees for The Hospital for Sick Children and as National President of the Congress of Black Women of Canada. An energetic advocate of social justice, Augustine was an elementary school principal before entering federal politics. She was the Parliamentary Secretary to the Prime Minister of Canada, Chair of the National Liberal Women's Caucus, Secretary of State for Multiculturalism and the Status of Women, and Assistant Deputy Speaker. She holds an Honorary Doctor of Laws (LLD) from the University of Toronto. In 2007, Augustine was honoured by the University of the West Indies with a Caribbean Luminary Award, recognizing her significant contributions to the Caribbean diaspora, and was appointed Ontario's first Fairness Commissioner to advocate for foreign- trained professionals, to ensure the credentials of internationally – trained professionals are treated fairly. As a result of two motions Augustine initiated, February was declared nationally as Black History Month and the Famous Five Statue received a home on Parliament Hill, giving recognition to the contributions of women and blacks in Canada.
The current Chair, Dr. Carl James, and new directions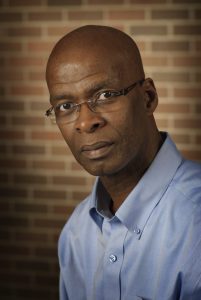 Dr. Carl James was appointed as the Jean Augustine Chair in Education, Community and Diaspora for a five-year term effective July 1, 2016. Dr. James brings a strong record of scholarship and community engagement to this key position; and as Chair he will focus on addressing issues and concerns related to marginalized people within a framework of equity, inclusivity, and social justice.
Dr. James is the Founding Director of the York Centre for Education and Community and has been a member of the Faculty of Education since 1993. He is cross-appointed to the graduate programs in the Department of Sociology, and supervises graduate students in Environmental Studies, Interdisciplinary Studies, Social Work, and Social and Political Thought.
A former youth leader and community worker, he has extensive experience with critical ethnography, action research, and government and institutional policy analysis. Dr. James is widely recognized for his work in ethnically and racially diverse communities and for his role, nationally and internationally, in research around equity and identity as related to race, class, gender, racialization, immigration and citizenship. He is known for his mentorship and is engaged in professional development with social service workers, community agencies and educators.
On an international level, he has worked with teacher educators, teachers and teacher-candidates at Uppsala University and Sodertorn University College in Stockholm (1997 to 2013). In January 2006, he was awarded an honorary doctorate from Uppsala University in Sweden for his contribution to social equity and anti-racism education. In 2012, Dr. James was elected Fellow in the Royal Society of Canada.
His community recognition includes: New Pioneers Award (2006) from Skills for Change; William P. Hubbard Award for Race Relations (2008), City of Toronto; African Canadian Achievement Award 2009), Pride News Magazine; Harry Jerome Award, (2013) Black Business & Professional Association.
His publications include Making It: Black Youth, Racism and Career Explorations in the Big City (1991); Experiencing Difference (2000); the co-edited volume, Talking About Identity: Encounters in Race, Ethnicity, and Language (2001); Seeing Ourselves: Exploring Race, Ethnicity and Identity (1991, 2003 and 2010); Race in Play: The Socio-Cultural Worlds of Student Athletes (2005); Possibilities and Limitations: Multicultural Policies and Programs in Canada (2005); Race and Well-being: The Lives, Hopes and Activism of African Canadians (2010); Life at the Intersection: Community, Class and Schooling (2012).
Past Chair Activities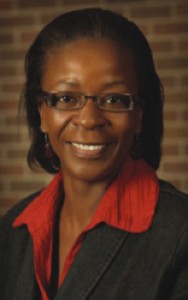 Over the past 6 years, the Founding Chair was Dr. Nombuso Dlamini. Her research focused on socio-cultural studies in education, literacy and critical sociolinguistics, migration and Diaspora studies, and gender and youth matters. She has conducted many research projects funded by agencies such as the Social Science Research Council, Canadian Council on Learning, and the Canadian Race Relations Foundation. One recent project Intergenerational Links and Community Engagement of Youth from African Communities, linked youth identity to civic participation by looking at the ways that youth from African communities imagine themselves as members of their local communities (e.g., their neighborhood or even the city of Windsor) beyond the confines of their countries of origin, that is, familiar national boundaries.
As Chair, Dr. Dlamini initiated and engaged in the following activities:
Teaching: a graduate level course, which was designed to examine the geopolitical and social nuances of schooling in urban environments. A second graduate course, Literacy in Social Context, was also designed to investigate the resources for and the design of encounters with literacy experiences necessary to succeed and live meaningfully in urban environments.
Research: a SSHRC funded project (2009-2014), Assets Coming Together for Youth, which focused on the local Black Creek community. She was the co-chair of Youth Voices – a project designed to examine youth's perceptions of community well-being, 'turf' issues, and violence. And internationally, the Chair has been engaged in international projects in countries such as Tanzania and Nigeria.
Community: a project carried out in collaboration with a number of Toronto community agencies – Working Women, Thorncliffe Neighborhood Centre, and Skills for Change. The project engaged girls in leadership development.
Community-University Alliance: served in the role of co-chair of the Public Education Committee at the Toronto Dominion-York University Centre for Community Engagement. This committee provided a set of learning activities for the community which included talks, action research, and support services for the community (e.g. Black history month celebrations, public legal education, etc).
Visiting Jean Augustine Chair 2015/2016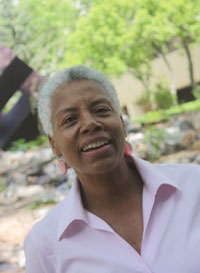 During the 2015/2016 academic year, the Faculty welcomed Dr. Jennifer Kelly from the University of Alberta as the visiting Jean Augustine Chair. As Chair, she participated in a series of events for faculty and students including a number of public talks based on her current research and a Fireside Chat with graduate students. She also spent time reviewing Jean Augustine's digitally preserved parliamentary and archival materials in the university's Clara Thomas Archives & Special Collections to advise on how the materials might be used by future researchers and the York Community at large.
A Professor in the Department of Educational Policy Studies at the University of Alberta, Dr. Kelly's current areas of interest and research are racialization, immigration, and the social historical formation of African Canadian communities in Alberta. She is the author of several journal articles and three books. Her past research projects include an exploration of how processes of immigration and racialization affected the social formation of African Canadian communities in Alberta from the 1900s to the 1960s.