The Jean Augustine Chair in Education, Community & Diaspora is a university chair in the Faculty of Education which aims to advance access, equity and inclusivity to education through community engagement and collaborative action.
First launched in 2008, the chair holder initiates, facilitates, directs and engages in research, educational programs, and community partnerships which are culturally responsive and relevant to the educational and social needs, interests and aspirations of Black and other racialized community members – both those inside and outside of the university for whom marginalization and racialization act as barriers to the achievement of their educational and career ambitions.
Fundraising for the Jean Augustine Chair in Education continues, with $1.2 million remaining to raise, and we welcome your support. If you would like to make a contribution, please donate now. Thank you for your consideration.
Current Chair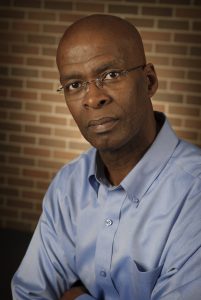 Dr. Carl James was appointed as the Jean Augustine Chair in Education, Community and Diaspora for a five-year term effective July 1, 2016. Dr. James brings a strong record of scholarship and community engagement to this key position; and as Chair he will focus on addressing issues and concerns related to Black and other marginalized groups within a framework of equity, inclusivity, and social justice.
Committed to evidenced-based policies and actions, James has extensive experience in youth studies, action research, and community work. He is widely recognized for his work in Black and other racialized communities and for his role, nationally and internationally, in research around equity and identification as related to race, class, gender, racialization, immigration and citizenship. He is known for his mentorship and volunteer work with social service and community agencies educational institutions, and government units.
Activities
Through the wide range of activities described below the chair will foster understanding of the diverse cultural and educational needs of students; facilitate leadership on matters of access, equity, inclusivity and social justice; strengthen university-community partnerships and engagement; and build educational and social capacity among students and community members.

Research - Engage in research about and for Black and other marginalized/racialized communities that will inform policies, programs and advocacy. The research data and reports, which community agencies and members will be able to collaboratively engage and access, will contribute to the Chair becoming a Research Hub, serving as a central source of evidenced-based information (bulletins, lectures, presentations and discussions).

Partnerships – Build strategic partnerships with other units at the university, as well as school boards, schools and community agencies and/or organizations to initiate, develop, and implement social and educational programs that are relevant and responsive to the needs and aspirations of university and other students and their parents.

Student Engagement – work with undergraduate and graduate students (through workshops, seminars, conferences and program initiatives) to provide assistance and support in their pursuit of post-secondary education and university engagement. Collaborate with schools to create opportunities for high school students to visit and become familiar with the university (including enabling students to learn about and develop suitable mentorship, forge and maintain beneficial networks, and develop leadership through research and community initiatives).

Community Engagement - Work with both the university and wider communities on initiatives such as community-based and action research, partnership events (including workshops, conferences, lectures, students visits to the university, and other shared leadership projects), and education mobilization that work to the benefit of communities – particularly Black and other racialized communities.
Feb
15
Thu
Everyday Activism, Critical Resistance: A conversation with Angela Robertson and Robyn Maynard facilitated by Dionne Brand

@ Tribute Communities Recital Hall, Accolade East Building, York University
Feb 15 @ 7:00 pm – 8:30 pm
In this conversation, award-winning poet, novelist and documentarian Dionne Brand engages in dialogue with Toronto social activist Angela Robertson, and Montreal community organizer and author of Policing Black Lives (2017), Robyn Maynard. Together they reflect on the ways in which in their activism, people of African descent resist the daily acts of gendered, classed and sexual racialization in Canadian society.
There will be a reception prior to the event from 5:30 to 7:00 p.m. in the Martin Family Lounge - Room 219 Accolade East Building.
Please rsvp by Monday, February 12th.
This event is sponsored by Unifor, The Jean Augustine Chair in Education, Community & Diaspora and the Faculty of Education.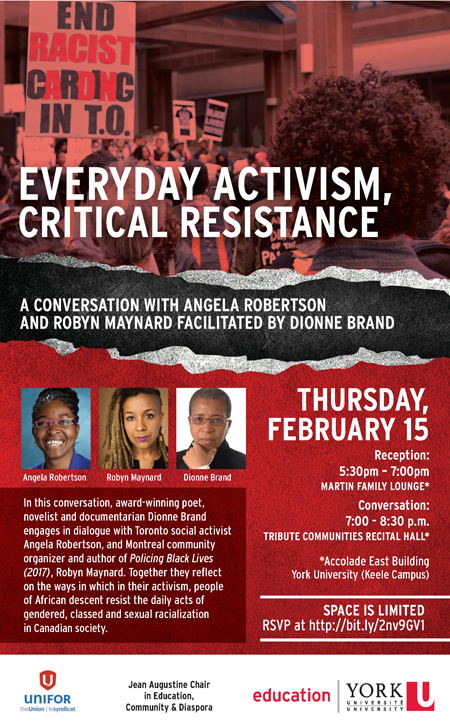 Brand was awarded the Order of Canada in 2017, and from September 2009 to November 2012 she was was Toronto's Poet Laureate. She was born in Trinidad and Tobago, and emigrated to Canada in 1970, and earned a BA at the University of Toronto in 1975 and an MA in 1989 from the Ontario Institute for Studies in Education (OISE).

Roberston, who earned an honorary Doctor of Laws degree from York University in October 2017, is a social justice activist and advocate for women's and low-income people's rights. She is also a York University alumna who has served in many roles including: editor of social issues manuscripts at Women's Educational Press, adviser to the Minister Responsible for Women's Issues, manager at Homes First Society and the Community Social Planning Council of Toronto, executive director of Sistering – A Woman's Place for more than a decade; and a directorship at Women's College Hospital. She is currently the executive director of Parkdale Queen West Community Health Centre.
Maynard

 a Black feminist who has spent many years researching and documenting racist and gender-based state violence. Much of her work has been frontline harm-reduction outreach work in Montreal, and she continues to provide training for health and social service providers on the harms created by systemic racism, criminal laws and stigmatization.
Past Events
History of the Chair
The Jean Augustine Chair in Education, Community and Diaspora is an endowed Chair established by the Honourable Jean Augustine, the first black woman elected to the Parliament of Canada.
The Honorable Jean Augustine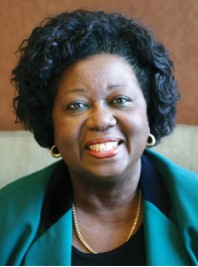 In 1993, Canadian politician Jean Augustine became the first black woman elected to the Parliament of Canada. She has served on numerous boards including the Board of Governors of York University, the Board of Trustees for The Hospital for Sick Children and as National President of the Congress of Black Women of Canada. An energetic advocate of social justice, Augustine was an elementary school principal before entering federal politics. She was the Parliamentary Secretary to the Prime Minister of Canada, Chair of the National Liberal Women's Caucus, Secretary of State for Multiculturalism and the Status of Women, and Assistant Deputy Speaker. She holds an Honorary Doctor of Laws (LLD) from the University of Toronto. In 2007, Augustine was honoured by the University of the West Indies with a Caribbean Luminary Award, recognizing her significant contributions to the Caribbean diaspora, and was appointed Ontario's first Fairness Commissioner to advocate for foreign- trained professionals, to ensure the credentials of internationally – trained professionals are treated fairly.
Prof. Naomi Norquay (Faculty of Education, York University)
Prof. Warren Crichlow (Faculty of Education, York University)
Prof. Andrea Davis (Chair, Department of Humanities, LAPS.
Prof. Michele Johnson (Director, Harriet Tubman Institute)
Prof. Leslie Sanders (Department of Humanities, York University)
Prof. Marcia Annisette (Schulich School of Business, York University)
Dr. Winston Husbands (Senior Scientist Ontario HIV Treatment Network)
Cecil Roach (Superintendent, Inclusivity and Community ServicesYork Region District School Board)
Dr. Llewellyn Joseph (Department of Psychiatry, Southlake Regional Health Centre)
Tana Turner (Principal, Turner Consulting Group)
Royson James (Columnist, Toronto Star)
Velma Morgan (Faculty of Education Alumnus)
Naki Osutei (Director, Executive Talent)
Desmond Miller (weSpeak - Community Research Coordinator (Toronto))
Nayra Otinkarang (American Express)
Colin Lynch
Zanana Akande
The Jean Augustine Fonds
In 2007, Jean Augustine donated her personal records to the Clara Thomas Archives and Special Collections at York University Libraries in Toronto, Canada.
Over 13.4 linear metres of administrative and personal records – in the form of textual documents, audio-visual material, artwork and objects – are available for research.
The materials in Augustine's fonds chronicle her four decades of public service and her advocacy on diverse issues, such as women's rights, urban education, Black youth, and the betterment of the Black community. Her private papers reveal much about her political sentiments and her sense of community.
The fonds include:
13.4 m of textual records
16.000 photographs
10,000 negatives
60 compact disks
15 computer disks
400 paintings and prints
670 objects: buttons, flags, cups, etc.
238 video cassettes
41 audio cassettes
Click here to access a Finding Aid Inventory of  all items in the Jean Augustine Fonds
Click here to access digitized materials from the Jean Augustine Fonds
Click here to visit the Clara Thomas Archives & Special Collections