Mar
7
Mon
Adolescent Literacy Quest Certificate Program: Supporting Adolescent Literacy in Grades 7-10 (Module 1 begins)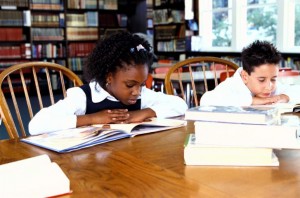 Metacognition: Opening the Mind's Eye for Deeper Learning
This 25-hour module engages participants in an interactive process of discovery to facilitate understanding of the relationship between metacognition and learning in grades 7-10. The module looks at why it is important to help our Intermediate students to develop their metacognitive skills and the strategies, activities, and engagements that facilitate greater learning in the Intermediate classroom.
In this module participants will
explore the role of metacognition in learning with a focus on Intermediate learning
articulate their personal experience of applying metacognitive thinking or an experience where the application of metacognitive thinking might have changed the outcome
identify and share strategies and activities that facilitate, model and engage metacognitive thinking in the Intermediate classroom to support student learning

General information about the certificate:
Facilitating successful literacy engagements for adolescent learners who represent infinite interests, learning levels and motivations may seem like a quest for teachers who seek focus amidst a labyrinth of ideas, opinions, strategies and resources. This series of five modules is designed to provide participants with insights into the specific topics of inquiry for each module and practical strategies to support student success in grade 7-10 classrooms. Each module applies a collaborative inquiry approach that will increase 21st Century pedagogical content knowledge, improve professional practice by bridging theory and practice, and offer opportunities to personalize professional learning.
For further information and to register online, visit:
http://bit.ly/21a2uOr