Jan
17
Tue
Burnished Ornamentalism: Making Sense of History, Iconography and the Visual Cultural Practices of Postcolonial Elite Schools in Globalizing Circumstances

@ Harry Crowe Room (109 Atkinson)
Jan 17 @ 1:30 pm – 3:30 pm
Lecture by Professor Cameron McCarthy
Professor McCarthy's talk, which is part of a 5-year, 9-country global ethnographic study of postcolonial elite schools will address the management and conservation of institutional histories in new times, specifically what he describes as "burnished ornamentalism," in three research sites: Barbados, India and Singapore respectively. Dr. McCarthy will offer vignettes that illustrate new circumstances for postcolonial elite schools as they respond to global forces and will discuss the changing contexts that heighten the importance of these schools' investment in the burnishing of image and iconography in a burgeoning transnational educational market.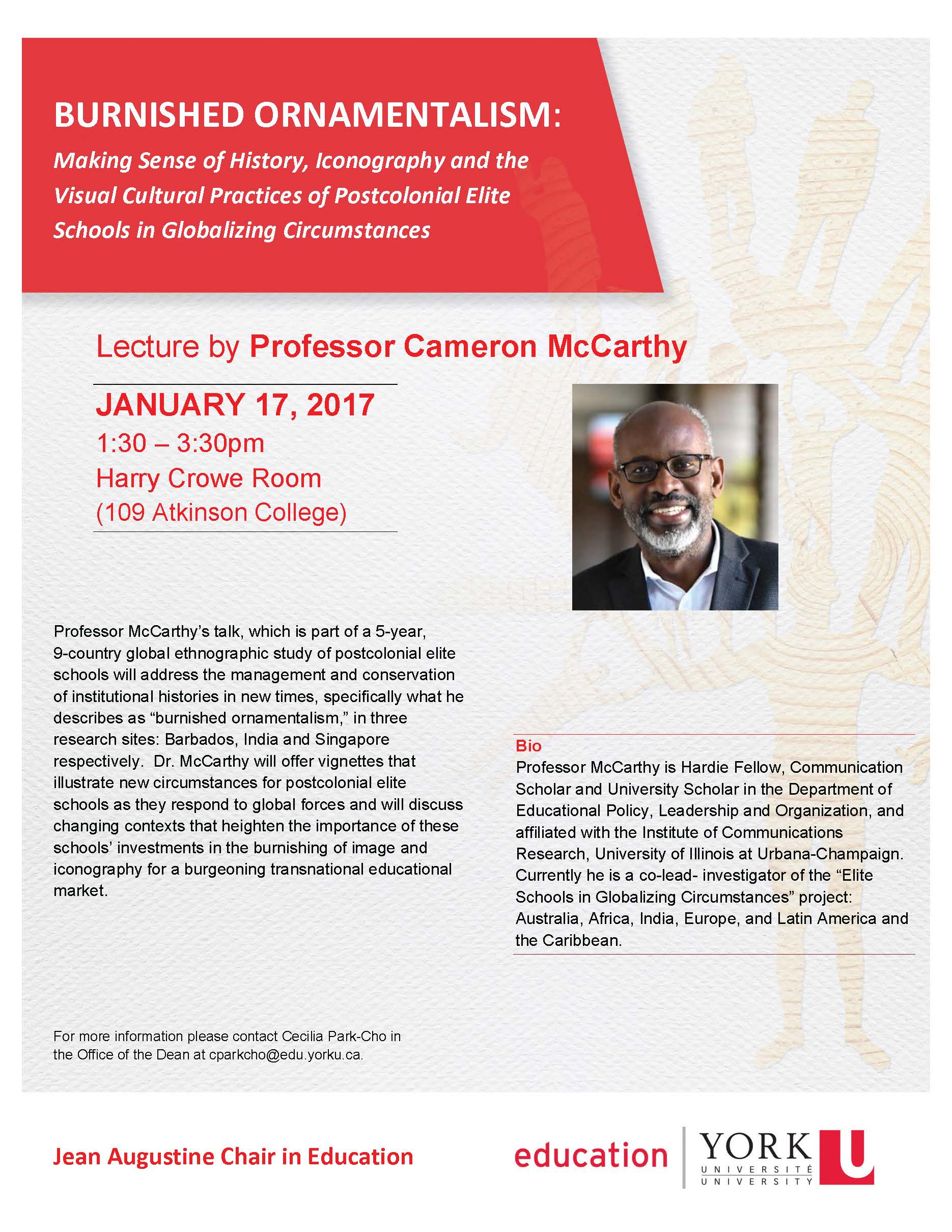 Feb
17
Fri
Black History Month Symposium 2017

@ Founders Assembly Hall
The Evolving Meaning of Blackness in Canada
The Jean Augustine Chair in Education, Community & Diaspora is pleased to announce a two- day Black History Month Symposium to be held at York University on February 17 and 18, 2017 in recognition of the 150th anniversary of Confederation in Canada.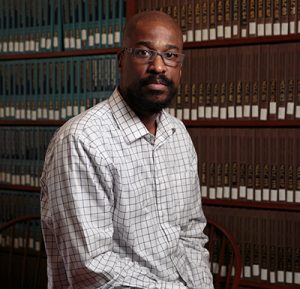 "The Evolving Meaning of Blackness in Canada" symposium will bring together leading academics, community organizers, activists and students from across Canada to share knowledge, understanding, and skills in unpacking the historical and contemporary presence of Blacks in Canada and in addressing issues related to anti-Black racism. The symposium will advance scholarly and community discussion about the different and evolving locations of Black peoples in Canada.
The symposium will open with a reception and a keynote address by Dr. Anthony Stewart on the evening of February 17, followed by a series of roundtable discussions on February 18 featuring invited scholars, community organizers and graduate students.
Register online and view the symposium program.
The event is being sponsored by The Jean Augustine Chair in Education, Community & Diaspora; Canada 150@YorkU; The Anti-Black Racism Network at Ryerson University; The Harriet Tubman Institute for Research on Africa and its Diasporas; The Faculty of Education at York University; and, the Department of Humanities in the Faculty of Liberal Arts & Professional Studies (York University).