Mar
31
Thu
Research and Teaching Celebration

@ 519 Kaneff
Mar 31 @ 3:00 pm – 5:00 pm
Shifting Landscapes in Education
Please join us for the Faculty of Education's annual Research and Teaching Celebration. The theme of this year's event is Shifting Landscapes in Education.
Drawing on their areas of research and scholarship, Faculty members Warren Crichlow, Jen Gilbert, Theresa Shanahan, Dan Yon and PhD candidate Michelle Sengara will be part of a panel addressing the theme Shifting Landscapes in Education.  Guest Speaker Dr. Ranu Basu (Geography Department, Faculty of Liberal Arts and Professional Studies) will provide a commentary and reflections on the paner.
A Q&A will follow the discussion and light refreshments will be served.
The event will also feature the presentation of the Dean's Research Impact Award and the Faculty's Undergraduate Teaching Award as well as a display of books, articles, posters and other research-related visual materials.
__________________________________________________________________________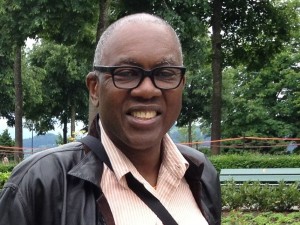 Dr. Warren Crichlow is an Associate Professor in the Faculty of Education. He teaches undergraduate and graduate courses in areas of social foundations of education,
cultural studies, globalization and migration, and museums and pedagogy, cultural memory and commemoration, educational theory and research methodology. His doctorate in education is from the University of Rochester (New York), and he held a Post-doctoral Fellowship at the Centre for Black Cultural Studies, the University of Pennsylvania (Philadelphia).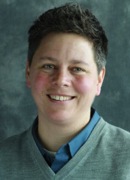 Jen Gilbert is Graduate Program Director and Associate Professor in the Faculty of Education. She is author of Sexuality in School: The Limits of Education (University of Minnesota Press, 2014). Her research focuses on sex education, youth studies, and LGBTQ issues in education.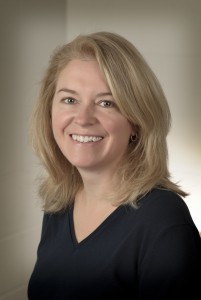 Theresa Shanahan is an Associate Professor and former Associate Dean in the Faculty of Education. She  has published articles and authored numerous national and international conference papers on: education law and policy (K-12 and postsecondary), legal education, professionalism and university governance and decision-making. She is co-editor of: The Handbook of Canadian Higher Education Law; The Development of Post-secondary Education Systems in Canada: A Comparison between British Columbia, Ontario and Québec; and Making Policy in Turbulent Times: Challenges and Prospects for Higher Education. Her current research includes: educator's ethical decision-making and their understanding and experiences of professionalism (with Sarah Barrett); and risk management in the legal framework for student discipline and school safety in Canadian education.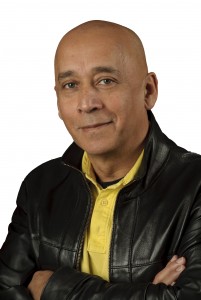 Daniel Yon is an Associate Professor at York University, jointly appointed to both the Faculty of Education and the Department of Anthropology, and is a former Director of the Graduate Programme in Social Anthropology. He is also an Honorary Research Associate at the University of Cape Town. His research interests include studies of race, racism and popular culture; critical multiculturalism, anti-racism and cosmopolitanisms. He is the author of Elusive Culture (SUNY 2000), an ethnography of youth, schooling and identity in 'global' times. His two films, One Hundred Men and Sathima's Windsong come out of larger on-going project on the making of the South Atlantic World.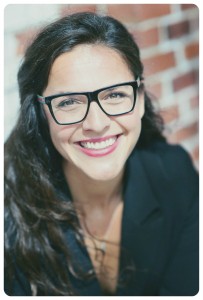 Third year doctoral student Michelle Sengara's work examines the relationship between student performance and social, teacher, and cognitive presence. Her doctoral research entitled "Designing Supportive Blended Learningscapes" is a quantitative study looking at potential correlations between course grades and student perceptions of presence. In her research she addresses the issue of student readiness for blended programs (a skills gaps around self-regulation and tech proficiency); examines the role of social presence on Learning Management Systems like Moodle (looking at connectivism and networked constructivism); and the role of administration is supporting the cultivation of the communities of inquiry necessary for 21st century workplace success.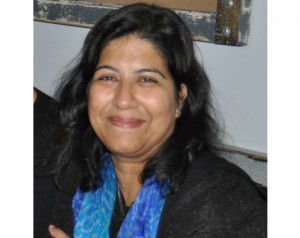 Ranu Basu is an Associate Professor in the Department of Geography at York University. Her research and teaching interests relate to the geographies of marginality, diversity and social justice in cities; power, space and activism; critical geographies of education; and spatial methodologies including critical GIS. Her past projects funded by SSHRC, CERIS and Infrastructure Canada have explored the impacts of neoliberalization of educational restructuring in Ontario; multiculturalism in schools through questions of
'integration'; social sustainability and the meaning of public space as it relates to migrants; and the provision of infrastructure for marginal groups in suburban regions.