Mar
21
Mon
Taking care and making family in 'The Seventh Continent'

@ 283A Winters College
Mar 21 @ 2:30 pm – 4:00 pm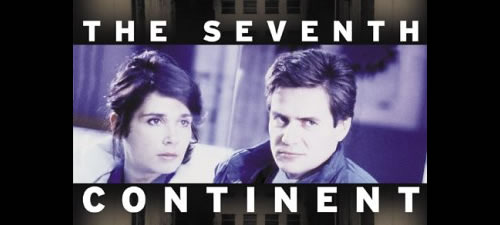 This talk by Naomi Hodgson and Stefan Ramaekers will examine the contemporary 'culture of parenting' in relation to the film The Seventh Continent (directed by Michael Haneke, 1989). The film depicts the final two years of life and eventual suicide of an Austrian family. The discussion will take the depiction of the family and of parents in the film as a potential critique of the psychologized culture of parenting.

Naomi Hodgson is a Visiting Research Fellow in the Laboratory for Education and Society at KU Leuven (Belgium). Her current research focuses on the figure of the researcher as a specific subject position in current modes of governance and draws on the work of Foucault and Cavell. She is the author of the forthcoming Citizenship for the Learning Society: Europe, Subjectivity, and Educational
Research (Wiley, 2016)
Stefan Ramaekers studied Educational Sciences and Philosophy at KU Leuven (Belgium) and obtained a PhD in Educational Sciences in the field of Philosophy of Education about forms of skepticism in educational theory and practices. His research and teaching are to be situated in the broad field of educational philosophy and theory.