The Evolving Meaning of Blackness in Canada symposium
The Jean Augustine Chair in Education, Community & Diaspora is pleased to announce a two- day Black History Month Symposium to be held at York University on February 17 and 18, 2017 in recognition of the 150th anniversary of Confederation in Canada.
"The Evolving Meaning of Blackness in Canada" symposium will bring together leading academics, community organizers, activists and students from across Canada to share knowledge, understanding, and skills in unpacking the historical and contemporary presence of Blacks in Canada and in addressing issues related to anti-Black racism. The symposium will advance scholarly and community discussion about the different and evolving locations of Black peoples in Canada.
The symposium will open with a reception and a keynote address by Dr. Anthony Stewart on the evening of February 17, followed by a series of roundtable discussions on February 18 featuring invited scholars, community organizers and graduate students.
KEYNOTE SPEAKER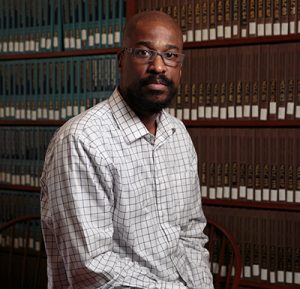 Anthony Stewart is a professor in the English Department at Bucknell University. His main research interest is twentieth-century African American literature and culture. He has articles accepted or in print on the work of August Wilson, Ralph Ellison, and Percival Everett, as well as "The Professional Sports Shell Game: A Black Canadian's Reflections on Twentieth-Century American Sports History." Dr. Stewart also teaches twentieth-century British literature and is the author of two articles on the work of George Orwell and of George Orwell, Doubleness and the Value of Decency. Dr. Stewart is at work on a book-length project on the work of Percival Everett as well as an article speculating on how the African American narrative might be changed-with the election of Barack Obama-from one that has long relied upon sports as a source of role models to one that would include images of public service.
OTHER KEYNOTE PRESENTERS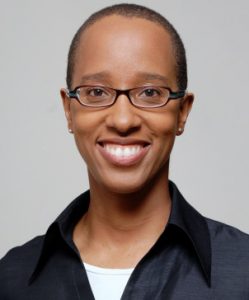 Kiké [pronounced "KEE-KAY"] Roach is a civil rights lawyer based in Toronto. She has been an advocate for police reform and accountability for many years representing organizations like the Black Action Defense Committee and the Community Alliance for Social Justice. She is co-author of the book Politically Speaking.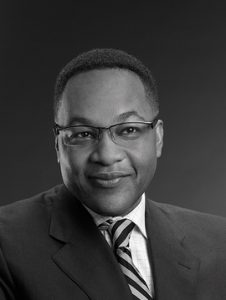 The Honourable Michael H. Tulloch, is appointed a judge of the Ontario Court of Appeal. effective June 30, 2012. He was appointed a judge of the Superior Court of Justice in 2003. Prior to his appointment, he was in private practice and was also a special prosecuting agent with the Department of Justice of Canada. His main area of practice was criminal law. Mr. Justice Tulloch was Chair of a review panel of Osgoode Hall Law School's admissions policy in 2006. He is a member of the Ontario Superior Court's Education Committee and of the National Judicial Institute. He is an academic fellow of both McLaughlin and Vanier College of York University. He is a founding member and patron of the Second Chance Scholarship Foundation and Chair of the Advisory Board to the Black Business and Professional Association. He was a frequent speaker in various post-secondary institutions as well as professional and community forums.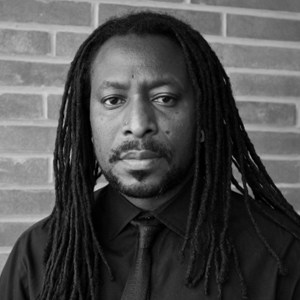 Rinaldo Walcott is Associate Professor and Chair of the Department of Sociology and Equity Studies in Education. His research and teaching is in the area of Black Diaspora Cultural Studies with an emphasis on queer sexualities, masculinity and cultural politics. A secondary research area is multicultural and transnational debates with an emphasis on nation, citizenship and coloniality. As an interdisciplinary scholar Rinaldo has published on music, literature, film and theater among other topics. All of Rinaldo's research is founded in a philosophical orientation that is concerned with the ways in which coloniality shapes human relations across social and cultural time. Rinaldo is the author of Black Like Who: Writing Black Canada (Insonmiac Press, 1997 with a second revised edition in 2003); he is also the editor of Rude: Contemporary Black Canadian Cultural Criticism (Insomniac, 2000); and the Co-editor with Roy Moodley of Counselling Across and Beyond Cultures: Exploring the Work of Clemment Vontress in Clinical Practice (University of Toronto Press, 2010).
Barrington Walker is an historian of Modern Canada who focuses on the histories of Blacks, race immigration and the law. His work seeks to illuminate the contours of Canadian modernity by exploring Canada's emergence as racial state through its histories of white supremacy, slavery, colonization/immigration, segregation and Jim Crowism. Much of his work considers how these practices were legitimized, and in some instances contested, by the rule of law and legal institutions. He is the author of Race On Trial: Black Defendants in Ontario's Criminal Courts (University of Toronto Press and the Osgoode Society for Canadian Legal History, 2010) which was shortlisted for the Ontario Legislature Speaker's Book Award for 2012.
Friday, February 17, 2017
Location: Founders Assembly Hall (Room 152 Founders College)
5:30 - 6:00 p.m.
Registration
6:00 - 7:00 p.m.
Opening Reception
7:00 - 7:30 p.m.
Welcome
7:30 - 9:00 p.m.
It's Time For A New Canadian Public Story

Keynote Speaker:
Anthony Stewart ( Professor of English, Bucknell University)
Saturday, February 18, 2017
Location: Founders Assembly Hall (Room 152 Founders College)
8:00 - 9:00 a.m.
Registration
9:00 - 10:30 a.m.
Critical Histories of Blacks in Canada

Keynote Presenter:
Barrington Walker (Department of History, Queen's University)

Moderator:
Mark Campbell


Panelists:
Camille Turner (PhD Environmental Studies, York University)
Funke Aladejebi (Department of History, York University)

10:30 - 10:45 a.m.
BREAK
10:45 a.m. - 12:15 p.m.
Panel Presentation:
The Education of Black Students and the Inequitable schooling system
Moderator:
Kim Tavares (York Region District School Board)

Panelists:
Suzanne Nurse (Trustee, Peel District School Board)
Opiyo Oloya (York Region Catholic District School Board)
Camille Williams-Taylor (Superintendent, Durham Region District School Board)

Camisha Sibblis

12:15 - 1:15 p.m.
LUNCH
1:15 - 2:45 p.m.
Panel Presentation:
Black community responses to the justice systemModerator:
Paulette SeniorPanelists:
Kiké Roach (Toronto Civil Rights Lawyer)
Honorable Justice Michael Tulloch
Andrea Anderson (PhD, Osgoode, York University)

2:45 - 3:00 p.m.
BREAK
3:00 - 4:30 p.m.
Re-imagining Canada's Future with Blacks

Keynote Presenter:
Rinaldo Walcott (Women & Gender Studies Institute, University of Toronto)

Moderator:
Sam Tecle (PhD candidate, Sociology, York University)

Panelists:
Andrea Davis (Department of Humanities, York University)
Yusra Khogali (BLM)

Founders Assembly Hall
Room 152 Founders College
York University (Keele Campus)
4700 Keele Street
Toronto, ON M3J 1P3, Canada
Keele Campus Map:
http://www.yorku.ca/web/maps/