Welcome Education Alumni!
Take full advantage of your Alumni Privileges.
Events
Apr
28
Fri
'Indian' Residential Schools: Can Truth Lead To Reconciliation?

@ The Collaboratory, 2nd Floor of Scott Library
Apr 28 @ 10:00 am – 2:30 pm
York scholars Bonita Lawrence and Celia Haig-Brown will speak on the history and legacy of "Indian" residential schools in Canada.
Morning talks and discussion: 10am to 12pm. Tunchai Redvers, a member of the Denınu K'ue First Nations and co-founder of We Matter, will speak on young people's role in truth seeking and reconciliation.
Afternoon talk and discussion: 1:45 to 2:30pm.
The event is free and all are welcome.
Jun
2
Fri
Research and Teaching Celebration 2016/2017

@ TBD
Jun 2 @ 1:30 pm – 3:30 pm
Please join us on Friday, June 2, 2017 at 1:30 PM for the Faculty of Education's Research and Teaching Celebration! Come hear colleagues and students speak about their research and teaching, peruse recent publications, and celebrate winners of the Dean's Research Impact Award, the Faculty's Undergraduate Teaching Award, the Faculty of Graduate Studies' Teaching Award, and the President's Teaching Award.
Hope to see you there!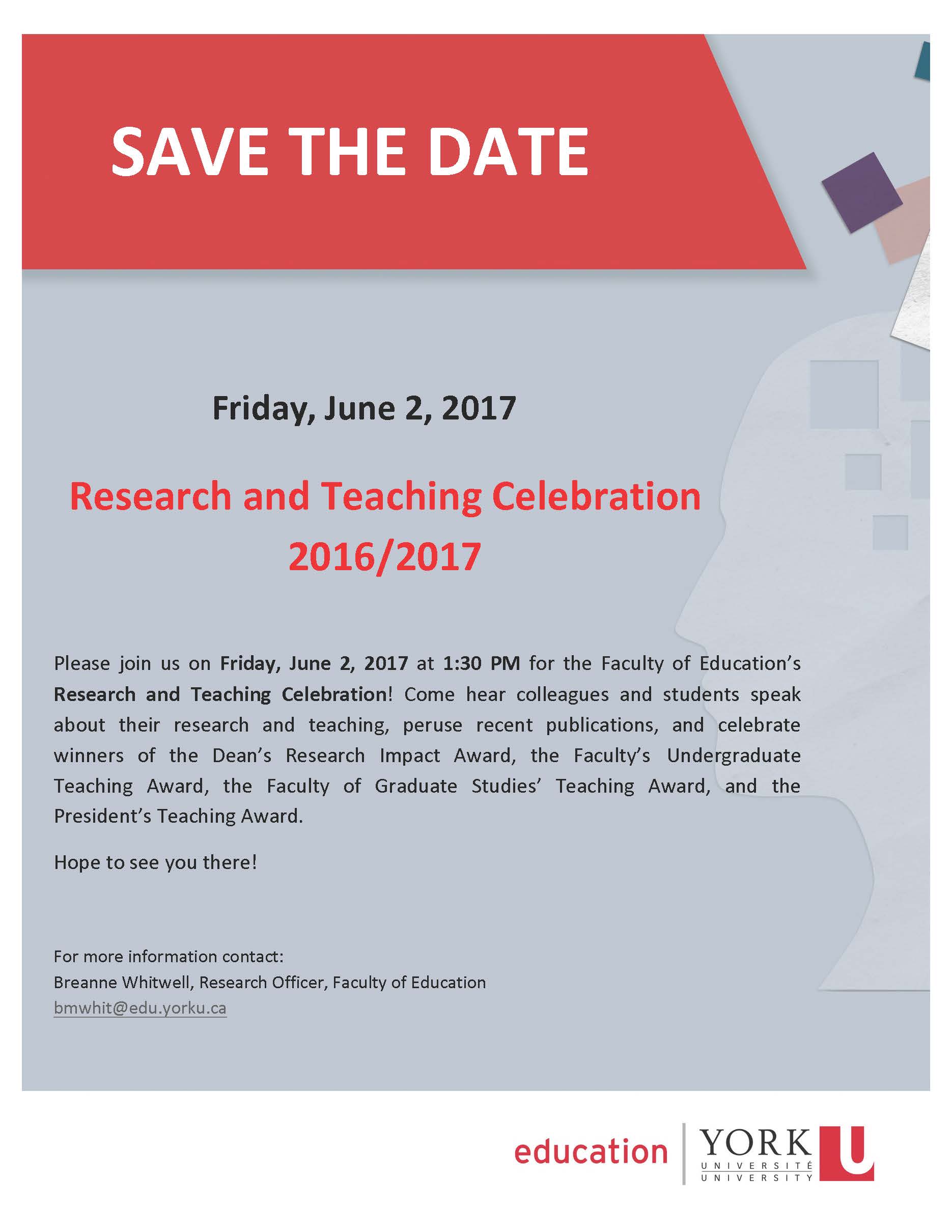 See all events