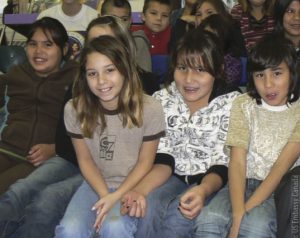 In response to the Truth and Reconciliation Commission Report, York's Faculty of Education, in partnership with the Toronto District School Board (TDSB) Indigenous Education Centre, will offer admission to a cohort of students who will complete the Bachelor of Education (BEd) degree with a focus on Indigenous worldviews. Waaban Indigenous Teacher Education aims to educate a new generation of teachers prepared to address the needs of First Nation, Métis and Inuit students, families and communities. The first cohort will begin in 2019.
The program, which has been developed to address the persistent need for more Indigenous educators, and education, across Ontario, is grounded in Indigenous Knowledge and Pedagogy and will include teachings from Indigenous Elders, educators, and community leaders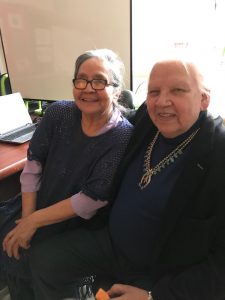 "Waaban, which is an Anishinabe (Ojibwa) word meaning 'it is tomorrow', draws on the wisdom of ancestral teachings and contemporary leaders to put Indigenous futures into Indigenous hands," said Faculty of Education professor Susan Dion, who designed the program. "The curriculum includes attention to contemporary urban, rural and reserve perspectives, and teachings from a diversity of nations."
"I'm deeply proud that the Faculty of Education has been able to play a key role in creating this new academic partnership as a very important step on the path toward reconciliation," said Lyndon Martin, Dean, Faculty of Education. "Waaban addresses the need for Indigenous students to be taught by Indigenous educators and will produce a new generation of passionate teachers."
Culture camps that include learning on the land from Indigenous artists and scholars, engaging families, centering Indigenous student voices and revitalization of Indigenous languages, will be part of the program. Candidates will help to shape the curriculum, creating resources and contributing to Indigenous education publications.
"Many Indigenous educators bring lived experience and knowledge into the education system and we want more educators who can do this," said Tanya Senk, centrally assigned principal, Indigenous Education at the TDSB. "Given the troubled history that the Indigenous people have had, with institutions of formal schooling, this program was proposed to contribute to change." Senk, who is also the Indigenous Lead for the TDSB, adds, "Because of the tenacity of our Ancestors we're still here and drawing on their teaching. We are able to rethink and reconceptualize ourselves as Indigenous Peoples."
Applications are being accepted for the program which will be offered at the Urban Indigenous Education Centre located in downtown Toronto.