Since 2010, Success Beyond Limits (SBL) has been a part of the Faculty of Education and the York community. Hundreds of kids from the Jane/Finch community have participated and benefitted from this innovative program, making it one of the most successful community partnership programs on York's campus.

A part of SBL's success can be attributed to the numerous staff members who have played a role in building the program into what it is today. Many of whom are alumni of the Faculty of Education.
Current staff members Mohamed Ahmed (Executive Director, Programs) and Tesfai Mengesha (Executive Director, Operations) – both graduates of the Faculty of Education, have been with SBL since it was incorporated in 2010.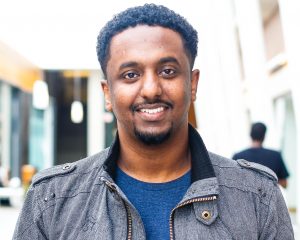 Mohamed (BEd '11, MEd '14) has been a part of SBL since it's initial development stage back in 2006 and credits his time as a student in the Faculty as having a positive impact on the work that he has done at SBL.
"During my time as a student in the Faculty, I learned how to explore various spaces through both an academic and cultural lens, which has informed a lot of my work at SBL," said Mohamed. "In particular I have been a part of a number of milestone's at SBL over the years including the development of a March Break Career Employment Readiness & Exploration Program; the opening of a 'Youth Space' at Westview Secondary School; and, the creation of the highly successful EXPOSE stream of SBL's programming that offers youth unique experiences and fosters relationships and networks with companies based on their career aspirations."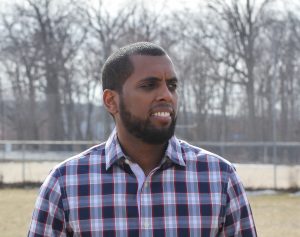 After graduating from York's BEd program in 2010, Tesfai began teaching with SBL in July of that year and was hired as a Student & Parent Support Worker in January 2011. He credits his time working at SBL with informing his graduate work at York.
"My experience working with SBL over the years was foundational to the research interests and perspectives that I brought to my MEd", said Tesfai. "My graduate work also helped me to theoretically frame my experiences within my role at SBL and has informed me about the nature of interconnected systems and given me the language to speak to it. I now look at education as a part of a larger system rather than just what happens in the classroom and within the confines of the school."
"Earning a degree from a Faculty that values the principles of equity, diversity and social justice in all of its programs made it easy to put theory into practice at SBL," said Mohamed. "The future of SBL is unlimited and I look forward to playing a role in continuing to be an advocate of the incredible work that is being done there."
To learn more about Success Beyond Limits visit www.successbl.com.