Lyndon Martin, Dean, Faculty of Education is pleased to announce the appointments of professors Heather Lotherington to Associate Dean Research and Qiang Zha to Graduate Program Director. Both appointments took effect on July 1, 2017.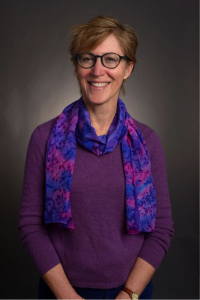 In her role as Associate Dean Research, Dr. Lotherington is responsible for supporting and advancing research to enhance the Faculty's research culture and external profile. A professor of Multilingual Education and an applied linguist, Lotherington has taught and researched language, literacy, culture and learning for forty years across 12 countries. She received her PhD from OISE/UT, MA in Linguistics for English Language Teaching from Lancaster University (UK), and Certificate in Teaching English as a Second Language from Carleton University after graduating from the University of New Brunswick with her BA. Prior to joining York University in 1999, Dr. Lotherington held faculty appointments in Linguistics at Monash University, in Melbourne, Australia, where her position included executive directorship of the Language and Society Centre, and in Education at the University of the South Pacific, in Suva, Fiji. During her time at York, she has served as the Chair of the SSHRC travel and small grants sub-committee, the Senate Library Committee, FGS Appeals & Academic Honesty Committee as well as on a myriad of committees across the university and in the Faculty. Her research interests include language and literacy education and use in digitally-mediated super-diverse society. For a decade she collaborated with primary and junior grade teachers based at Joyce Public School in Toronto to develop multi-modal pedagogies for super-diverse classrooms in Toronto. She is currently researching posthuman communication in apps for mobile second language learning, while continuing to theorize multimodality for educational purposes.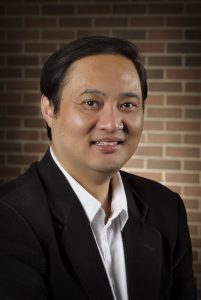 In his role as Graduate Program Director professor Qiang Zha is responsible for the day-to-day functioning and overall academic quality of one of the largest graduate programs at York University. Zha will function as the primary point of contact for all academic matters concerning Doctoral and Master's students in the program, and facilitate conversations between the Graduate Program in Education and the Faculty of Graduate Studies at York. An associate professor in comparative and international education, his research interests include Chinese and East Asian higher education, international academic relations, global brain circulation, internationalization of higher education, globalization and education, differentiation and diversity in higher education, theories of organizational change, knowledge transfer and commercialization, and postsecondary co-op education in Canada and elsewhere. He holds a PhD (Higher Education) from the Ontario Institute for Studies in Education (OISE) of the University of Toronto, and a MA (Comparative Education) from the Institute of Education, University of London. Zha joined York in 2006, after completing his doctoral study program at OISE/UT. During his time at York, Professor Zha has served on a number of committees across the University and in the Faculty of Education, including the York University Senate, Senate Executive Committee's Subcommittee on Honorary Degrees & Ceremonials, Faculty of Graduate Studies Council, Admission Committee and Awards Committee of Graduate Program in Education. In addition, he chaired an adjudication panel for the Ontario Graduate Scholarship Program in 2007-2009.
"I'm happy to have both Heather and Qiang in these important leadership positions within the Faculty," said Lyndon Martin, Dean of the Faculty of Education. "I look forward to working collaboratively with them to advance the priorities of the Faculty's new Strategic Plan."