First year Bachelor of Education (BEd) Technological Education student Sera Antheunis was one of 70 undergraduate students to present their research projects at York's fourth annual multidisciplinary Undergraduate Research Fair, which took place on March 1 in the Scott Library Collaboratory. The students, from Faculties across both campuses, presented projects on a wide range of topics in the form of poster sessions.
Sera's poster titled The 100 Mile Diet – Local Food for Global Change, was derived from a unit plan that she created for her ED/TECH 4000 class (Teaching Technological Education in the Intermediate/Senior Divisions) that sought to introduce grade 12 Hospitality and Tourism students to concepts of environmental sustainability and social responsibility through the theme of the 100-Mile Diet.  The essence of the project was to provide a larger social context for students in their hands-on foods classes.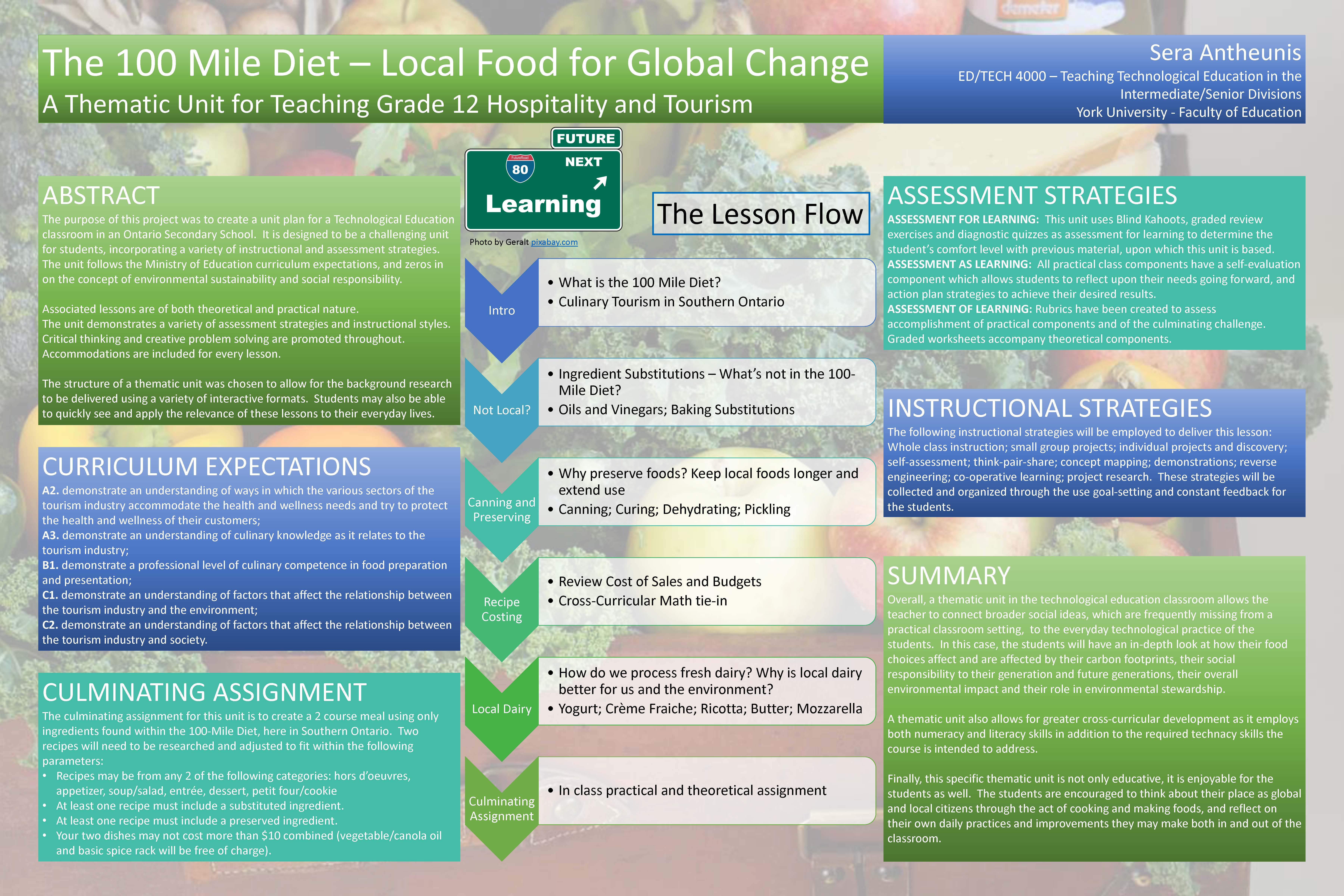 "The unit plan that I presented was designed to be challenging for students, incorporating a variety of instructional and assessment strategies," said Sera. "The plan follows the Ministry of Education curriculum expectations, and zeros in on the concept of environmental sustainability and social responsibility."
York's annual Undergraduate Research Fair honours undergraduate student researchers and provides them with the opportunity to share their work by presenting a poster session. The juried research fair is an excellent opportunity for experiential learning, as undergrads share their work in a friendly, cross-curricular environment.