Each year, students in the Consecutive Bachelor of Education (BEd) program can apply for an opportunity to complete their final teaching placement in an international location, rather than in an Ontario school. These teaching placements take place for the entire month of May in schools in Kenya, Nicaragua and the People's Republic of China.  International Practicum Placements (IPP) are a way for teacher candidates to enrich their pedagogical knowledge and their understanding of other cultures. Teacher candidate Linda Ngo participated in the program earlier this year choosing China as her destination of choice.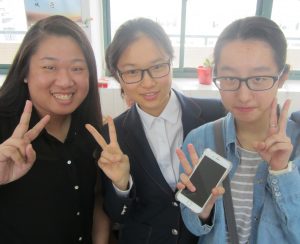 Linda credits York's BEd program for preparing her for the IPP. "A number of my course instructors always talked about the importance of learning about your students' lives and making your classroom as inclusive as possible," she said. "For me the IPP was an excellent forum to experience this first-hand. Teaching abroad opens you up to new cultures, ideas and perspectives while at the same time allowing you to execute many of the strategies learned in the BEd."
She comments that being able to teach abroad in China was a humbling experience that will allow her, as a future teacher, to better relate to her students and to better understand their different and unique cultural backgrounds. "I know that it will be crucial to relate to my students and to incorporate their interests and their identities into the classroom and into my lessons," she said. "My experience in China gave me an opportunity to teach students with very different lifestyles, languages, and social habits than what I'm used to in Canada. The crucial piece for me was learning how to adapt my teaching style to fit the environment that I was in, which I was successful at doing."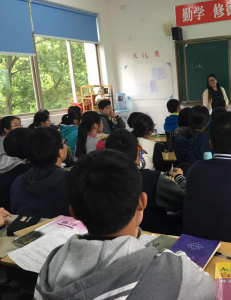 "My advice to other teacher candidates who are interested in the IPP is to go for it and to learn as much from the experience as you can," she says. "Stay open-minded and push your comfort zone by doing simple things such as exploring the city/village that you're staying in. Get involved in the school that you're placed at by helping with an extra-curricular club or by organizing a school event; and try to learn as much as you can about the culture of the country."
Linda is currently in the final year of the Consecutive BEd program and hopes to bring the ideas and experiences that she gained from her IPP in China into her future classroom teaching practice.
To learn more about the International Practicum Placement in the Faculty of Education please contact Diane Vetter at dvetter@edu.yorku.ca.