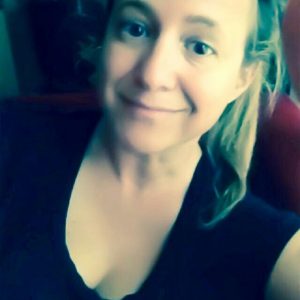 How long have you been an Instructional Leader at York University?
I have been an IL at York University since 2010. But ironically, I haven't really ever left York since I graduated. I have been hanging around the Faculty of Education for awhile; volunteering my time in many different capacities.
What AQ course(s) do you lead?
I currently lead Special Education Part 1; and soon Special Education Part 2, too!
What is one "big idea" that you work with in your course in order to get your students to think critically about their own teaching and learning?
I like to challenge candidates to consider each student within their classrooms as exceptional, with a variety of different learning needs. It is only in some instances, however, that those needs become more pronounced and therefore require a more specific approach as outlined by an IEP.
Is there a specific activity/lesson that you do with then in order to achieve this?
I like to believe candidates are challenged continually in this course to think about the exceptional child while making decisions for an entire class. It is sincerely my hope that by the end of the course some of the mysticism around Special Education becomes a bit less daunting.
When choosing to take an AQ course, what is it about your teaching that would make someone want to take your course over all the others offered?
I am not sure what would make my course so unique, to be honest. I truly feel that as we all are different instructors, each of us brings to the table something valuable that can be mutually beneficial for our candidates.
All York instructors bring with them something special that makes their class memorable. What is it that you bring?
I really try to make the course as personal as possible. I think this is a really important concept while taking an online course because you don't necessarily connect within a community of learners as easily as you would within a face-face class.
If candidates were to use one word to describe your teaching style, what would that be? Why?
I think "flexible" would be the word I would hope they would use to describe me. I am a true believer in the adult learning model and aspire to make sure my candidates feel that within our online community.