Dean Ron Owston is pleased to announce the appointment of Dr. Carl James as the Jean Augustine Chair in Education for a five-year term effective July 1, 2016. Well-known by all in the Faculty, Dr. James brings a strong record of scholarship and community engagement to this key position. As Chair he will focus on addressing issues and concerns related to marginalized people within a framework of equity, inclusivity, and social justice.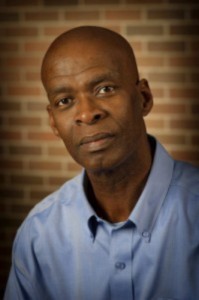 Dr. James joined the Faculty in 1993 after holding various community and instructional positions and receiving his PhD in Sociology from York in 1986. He has published some 35 refereed articles and 60 book chapters and given an exceptionally large number of conference papers and invited addresses. He was founding director of the York Centre for Education and Community and has been a visiting professor at a number of universities both in Canada and abroad. In recognition of his many accomplishments, he received an Honorary Doctorate (Education) from Uppsala University and was appointed a Fellow of the Royal Society of Canada – Academy of Social Sciences. He is also the recipient of the Jackie Robinson Fortitude Award, the Harry Jerome Professional Excellence Award from the Black Business & Professional Association, and the William P. Hubbard Award for Race Relations among others.
The Chair was established in honour of Dr. Jean Augustine. Dr. Augustine was born in Grenada and came to Canada in 1960. In 1993 she became the first African-Canadian woman to be elected to the House of Commons. She has served on numerous boards including the Board of Governors of York University, the Board of Trustees for The Hospital for Sick Children and as National President of the Congress of Black Women of Canada. An energetic advocate of social justice, Augustine was an elementary school principal before entering federal politics. Dr.Augustine has donated her archival and parliamentary materials including her parliamentary chair, robes and portrait from the House of Commons, photos, and commemorative items to the Faculty of Education at York University. She has also donated a collection of papers documenting her time as an elected representative, which will be archived in order to allow students' and scholars' access for research purposes.