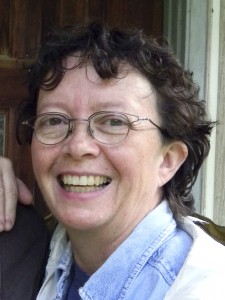 How long have you been at York University?
I was hired in 1992. Stan Shapson was the dean and the faculty had just embarked on a hiring spree. Five faculty were hired that year! It was a very exciting time.
What attracted you to a career at York?
During my doctoral studies I had been a tutorial assistant in the pre-service program. The faculty was growing, opening up new teacher education sites and expanding the scope of its graduate program. It had the only Access Initiative in the province. (And there was talk of a subway going all the way to York!)
What is your area of research and how can it have an impact on society?
My current research concerns a disappeared historic Black settler community in Grey County. I am interested in uncovering and reclaiming that history. I am also interested in understanding how and why it disappeared from local historical accounts. My research includes both oral history interviews with community elders and archival 'digging'. My archival research takes place in both the official archives (such as the Archives of Ontario here on campus) and on the land itself. My goal includes the creation of a large digital photographic archive of the physical and symbolic remains of the community. I am currently finding ways to bring this amazing history into schools and work with teachers as they develop arts-based curriculum around the stories. It is important to expand the Canadian historical narrative to include this 'forgotten' piece of our collective history.
What is your educational and professional background?
I graduated from the University of Guelph with a double major in Music and History. Upon graduating, I landed a job as an itinerant music teacher with the Toronto Board of Education. I worked in inner-city schools for several years, earning a master's degree in History from York University, along the way. I eventually quit my music teaching job and did a doctorate at the Ontario Institute for Studies in Education where I studied with Roger Simon in the Curriculum Department. I was incredibly lucky to be hired at York right around the time I completed my dissertation.
If you had to give one piece of advice to students in our faculty, what would it be?
My advice to all students is to never be afraid to ask questions. Find your questions, own your questions, and ask your questions.
What is one interesting fact about yourself the you would want people to know?
In my spare time I play music and champion fallen poets.