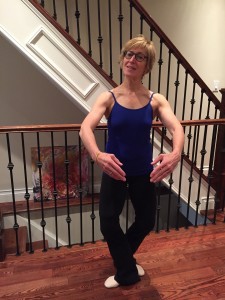 How long have you been at York University?
I arrived at York University in January 1999 from Melbourne Australia, where I had been teaching in the department of Linguistics at Monash University since 1996. From 1989 till 1996, I taught in the Education and Psychology department of the School of Humanities of the University of the South Pacific in Suva, Fiji.
The first class I taught at York was at Glendon College. It was a cold January day and I had to drive through a howling blizzard. It was the first time that I had driven on the right side of the road, and even seen snow, much less driven in it for a decade. I had been assigned a course on the history of education in Ontario—light years from my specialization in multiple language and literacy education. So it was a memorable beginning!
What attracted you to a career in the Faculty of Education?
Education writ large surrounds us in small problem-solving moments, interest-based recreational projects, curiosity followed, and, of course, formal schooling. I work with language learning, linguistic diversity, and mediated communication, so I am invested in many faces of education, from basic communication skills for new arrivals to Canada to equal access to educational advancement for children of different language backgrounds to sophisticated multimedia processing and innovative textual products. I am particularly interested in formal schooling as it is the coalface of literate learning, juggling social agendas, political vistas, economic aspirations, and personal development.
What is your area of research and how can it have an impact on society?
I am an applied linguist; my disciplinary background straddles Linguistics, English and Education. Though I have taught in both Linguistics (focusing on multilingualism) and Education (focusing first on English as a second language education, and later after seeing how fragile language ecologies could be, and how easy it is for ESL to snowball complex language repertoires, on multilingual education). I became particularly interested in how multilingualism and multimodality form innovative educational possibilities about 20 years ago, and have ridden the wave of brave new technological forays into learning ever since, focusing on multimodal literacies, multilingualism, and multimedia.
We are at a critical juncture in institutional education, which was patterned in response to the needs of the industrial revolution. Globalization and digitization have transformed our lives; schooling must re-imagine itself for the needs of the digital revolution and the culturally remixed world, which means understanding new ways of communicating, researching, learning, composing …
My research has practical, theoretical and pedagogical implications; over the years, different research projects have helped to demystify second language learning for parents; evaluated tools, resources, processes, pedagogies and spaces for bi- and multilingual learning; forged new ways of working with digital literacies in the multilingual classroom; investigated how multimodal communication works, and what learners need to learn for multimodal competency.
What is your educational and professional background?
I have a Bachelor of Arts degree in English literature and Spanish studies from the University of New Brunswick, followed by a Certificate in Teaching English as a Second Language from Carleton University. With this background I went to Papua New Guinea for 2 ½ years as a CUSO volunteer where I taught school in a remote cargo cult in the Bismarck archipelago, and in a school in the Southern highlands. From PNG I took a position teaching English for two years at a Chinese Polytechnic in Singapore, following which I went to England to do my Master of Arts in Linguistics for English Language Teaching. I then pursued a PhD at OISE in Second Language Education, and returned with my family to the South Pacific, where I taught at USP in Fiji for 6 and a half years, followed by 3 years teaching linguistics at Monash University in Melbourne, the last two as the Executive Director of the Language and Society Centre with well-known sociolinguist Michael Clyne.
If you had to give one piece of advice to students in our Faculty, what would it be?
Work hard! There is a recipe for success—that's it. There are no shortcuts. You learn by immersing yourself in the literature, and in the community of scholarship, and by engaging in systematic investigation—aka research.
Though this can be a hard one to navigate, given the immensity of knowledge housed in books, websites, and other resources (including people), acquainting yourself with knowledge from different perspectives can also be illuminating. So when you are getting the lay of the land within a conceived arena of scholarship, take a trip on the wild side and listen to or read researchers who approach similar topics from different disciplinary perspectives or for different social applications.
What is one interesting fact about yourself that you would want people to know?
I am a dancer! I love ballet. I recently moved house, and in September found a local dance studio where I am taking an adult ballet class as well as tap—for the first time in my life. It is a blast! Since arriving at York 16 years ago, I have danced ballet at numerous studios, learned basic tap, returned to modern jazz dancing, which I did in my 20s, and joined classes and social communities doing line dancing, salsa and tango.