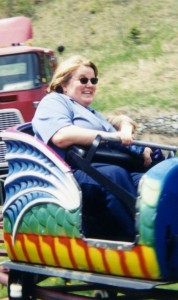 How long have you been at York University?
I have been at York since 1988 having moved here from the Department of Education in the Government of Newfoundland and Labrador.
What attracted you to a career in the Faculty of Education?
I came here more because of a cascade of experiences. I had wanted a change from teaching in the school system and applied to both law school and to take a Masters degree in education. I received my acceptance to education first, so that was a matter of timing. I really had not thought about completing a PhD until the supervisor of my Masters thesis said that she would recommend me for advanced study. So she put the "bee in in my bonnet," so to speak, and it buzzed around for several years after which I went on for doctoral studies. Once I completed my doctorate, I returned to work in educational consulting, but I was also involved in completing a study with one of my dissertation supervisors. A co-investigator of that study had an appointment at York and let me know of an opening in the Faculty of Education. I applied and have been here ever since.
What is your area of research and how can it have an impact on society?
I am interested in assessment. In particular, I have recently become focused on the interrelationships between knowledge, values and assessment design. I sum up the focus of this in a key phrase that I have come to use in my writing: "knowing well and doing well" in assessment. I think if everyone was a little more circumspect in terms of understanding the relative shortcomings and strengths of assessments, the way we talk about education could become quite different.
What is your educational and professional background?
I started teaching when I was 18…yes, I was very young…but I was qualified. I had, by that time completed what was called a BA (Ed)—a Bachelor of Arts in Education where my major was psychology. I later went on to complete another BA in History and half of a BA in special education, all while I was teaching. I taught mostly special education for six years in Newfoundland before going to Alberta to complete my Masters degree in early childhood education. I returned to Newfoundland where I worked as a consultant at the Government of Newfoundland's Learning Centre which was affiliated with the Department of Education. My work there involved conducting individual assessments—I think I conducted over 400 while I was there. After several years, I traveled to the University of Arizona for a PhD in Educational Psychology (child development) and Language and Literacy. I returned to Newfoundland to the Department of Education where I spent a year writing a provincial guide for teachers working with children who had difficulties in reading and writing. My next stop was York University. Here, I have been the Graduate Director of the Graduate Program in Education and the Associate Dean of the Faculty of Graduate Studies and, of course, I am a professor.
If you had to give one piece of advice to students in our Faculty, what would it be?
I would tell them that education is built on relationships such as the passion a teacher might have for a book or a hobby. When teachers have a passion about something, that passion inspires students, who, in turn, are spurred on by the pleasure they receive from the excitement of learning and inquiry.
What is one interesting fact about yourself that you would want people to know?
I am an amateur watercolourist. The thing is that watercolourists work from light to dark which fights my natural tendency to work from dark to light. Not sure what that says about me, but it's something to think about.