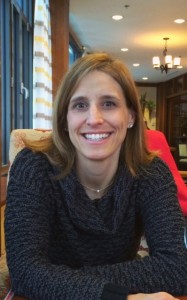 How long have you been at York University?
I am just finishing my fourth year at York University as a professor in the tenure stream. However, I taught a course in the Faculty of Education as an adjunct professor in collaboration with Dr. John Portelli in 2011.
What attracted you to a career in the Faculty of Education?
The biggest attraction to working in the Faculty of Education was the Faculty's commitments to equity, diversity, and social justice because they align with my own personal and professional goals. I came to know the sincerity of the Faculty's commitment as a graduate student through the scholarship of Patrick Solomon and Allison Griffith, my participation in the Faculty's first Graduate Student Conference as well as through my experience co-teaching Current Policy Issues in Ontario Schooling.
What is your area of research and how can it have an impact on society?
My research examines policy influences, enactment, and outcomes. I am interested in understanding how people make sense of policy, how they try to influence how others understand policy, how people's interpretations affect what they do, and ultimately, how these processes support or undermine critical democracy.
My research may strengthen democracy by enabling educators to identify opportunities for interpreting and enacting policies in ways that promote equity, diversity, and social justice and by equipping citizens with enhanced knowledge and skills to effectively participate in public policy processes.
What is your educational and professional background? I completed a B.A.H. in Psychology and a B.Ed. (J/I - English) in the concurrent education program at Queen's University. I began my career in education teaching grade 5 in Monterrey, Mexico. I later taught Spanish and grades four and five in Cincinnati, Ohio, and in Toronto. I earned master's and doctoral degrees in Educational Administration at the Ontario Institute for Studies in Education at the University of Toronto (OISE/UT). During my doctoral program I worked at Ontario's Ministry of Education as a policy researcher. I was an adjunct professor at York, OISE/UT and Ryerson before becoming an assistant professor in the Graduate School of Education at the University at Buffalo – State University of New York.
If you had to give one piece of advice to students in our Faculty, what would it be?
Nurture relationships with other students and professors who share your scholarly interests and enthusiasm for research. It's not always easy to find people outside the university who want to engage in conversations about these topics; you will be glad you have your York U friends to meet for coffee after you graduate.
What is one interesting fact about yourself that you would want people to know?
I had twins after finishing my second year in my doctoral program - and I already had a two-year-old!