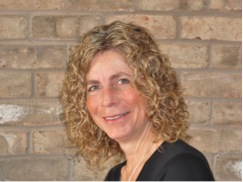 How long have you been at York University?
I have been at York since 1998 when I was seconded to the Deaf and Hard of Hearing (DHH) program from the Toronto District School Board. In 2002 I was hired as a full-time faculty member. It's hard to believe I have been at York for almost 20 years!
What attracted you to a career in the Faculty of Education?
The Faculty of Education at York is unique in that it houses the only DHH teacher education program in Ontario – and only one of three in Canada. This made it the perfect fit for me as someone with a background as a teacher of the deaf and a research focus on DHH learners. It was also exciting to think about possibilities for working with graduate students interested in studying language and literacy development.
What is your area of research and how can it have an impact on society?
My research focus is broadly in the area of deaf education but more specifically on language, reading and writing development, bilingualism in both spoken and signed languages, and deaf learners with cochlear implants. Literacy levels for deaf learners have historically been poor so any work to improve these outcomes has the potential to improve the quality of life for DHH people.
What is your educational and professional background?
After getting my Bachelor of Education, I spent the following year at the Sir James Whitney School for the Deaf completing the program to become a teacher of the deaf. For the next 20 years I taught deaf learners from preschool through the secondary years in schools for the deaf and in school boards using both signed and spoken language. Along the way I completed my Masters and Doctorate at the University of Toronto. Ending up at York was more good luck than good management on my part - but I feel very fortunate to be working to educate future teachers of the deaf.
If you had to give one piece of advice to students in our Faculty, what would it be?
I would tell them that nothing can be more rewarding than teaching as a career – but you need to make sure that it is truly your passion. It is a very demanding profession and most people underestimate what it takes to be an effective teacher.
What is one interesting fact about yourself that you would want people to know?
I love to sing and have been in choirs since I was 8 years old. My undergraduate degree is in Music Education and for one year I taught music at the school for the deaf – something that often surprises people. If I could have an alternate career (and anyone would pay me to do it!), it would be singing in a chamber choir.