News & Events
Aug

23

Wed

Summer Institute 2017 - Relationships to Canada 150: Paradoxes, Contradictions and Questions @ York University

Aug 23 – Aug 24 all-day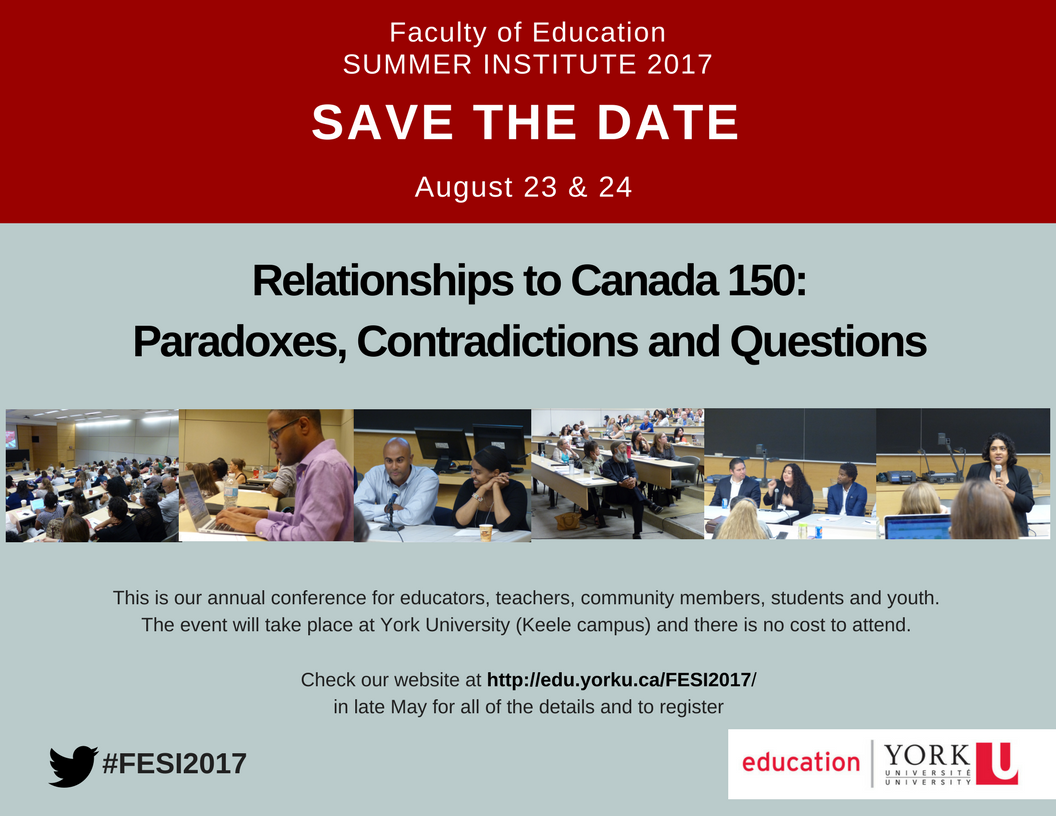 Professor Karen A. Krasny has been appointed 2017-18 York Visiting Scholar to Massey College at the University of Toronto. While at Massey, Dr. Krasny will be engaged in a spe ...

PhD candidate Mario Guerrero is the recipient of a fellowship of $15,000 from Freie University in Berlin (in collaboration with York International) to support data collection ...

PhD student Zainab Kizilbash's research interests include teacher professional development, teacher education and internationalization. Her recent dissertation How teachers ex ...