News & Events
Mar
5
Tue
Las Nubes Semester Abroad registration deadline
Earn York credits while exploring Costa Rica!
Registration Deadline: March 5, 2019
For more information visit yorku.ca/lasnubes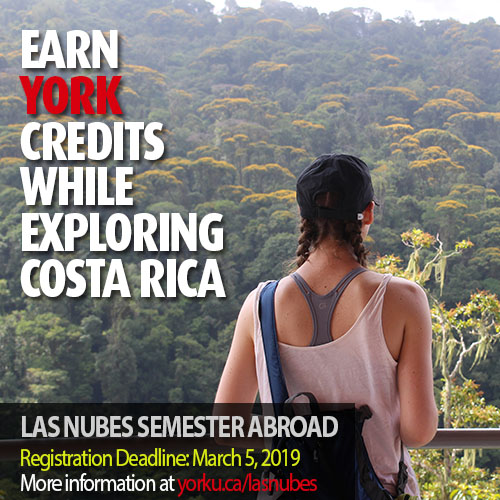 Our community is diverse with people having different political approaches to issues. We need to engage everyone and accept the fact that there are different approac ...

Kerri Embrey's passion for innovation led her to become a teacher and implement an innovative curriculum in her teaching practice. Today, Embrey holds a Bachelor of ...

Two researchers in the Faculty of Education have been awarded Social Sciences and Humanities Research Council (SSHRC) Insight Grants—collectively totaling $101,580.