News & Events
Oct

25

Tue

Graduate Program in Education TWITTER CHAT

Oct 25 @ 7:00 pm – 8:00 pm

Interested in applying to our Graduate Program in Education (MEd or PhD)?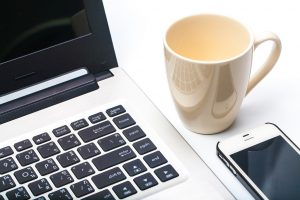 Grab a coffee and your laptop, tablet, cell phone and join us for a Twitter Chat where Graduate Program in Education Director Jen Gilbert will answer all of your questions.

Joining the conversation is easy as 1, 2, 3!
follow us on twitter at @GradEdYorkU
use the hashtag #GradEdYorkUchat to participate in the conversation
post your questions and have them answered
Hope that you can join us!

Oct

26

Wed

Concurrent and Consecutive BEd Information Sessions @ 234 York Lanes

Oct 26 @ 2:30 pm – 4:00 pm
Are you interested in becoming a teacher?
The Office of Student Services in the Faculty of Education will be hosting a number of Information Sessions for the Concurrent and Consecutive Bachelor of Education (BEd) programs on the following dates:

Wednesday, October 26th at 2:30pm– 234 York Lanes
Thursday, November 3rd at 5:30pm – 234 York Lanes
Thursday, November 10th at 2:30pm – 117 Winters College

Oct

27

Thu

Ontario Teachers' Federations Event @ TBD

Oct 27 all-day

Our Annual Federations' Event introduces our teacher candidates to their partners in        education from:
The Ontario Teachers' Federation (OTF)
The Elementary Teachers' Federation of Ontario (ETFO)
The Ontario English Catholic Teachers' Association
The Ontario Secondary School Teachers' Federation
Valuable programming is provided for TCs in the Consecutive Education program (Year 1 & Year 2) and the Concurrent Education program (ED2 & ED3).  Attendance is mandatory.

One of our alumnus, Karl Subban (BEd '90), will be the guest speaker at the This Is Impact: Toronto Alumni Reception on Nov. 10. A natural storyteller, Subban is a former scho ...

Daniel Becker, an Educational Designer and Developer in the Faculty of Education will be presenting his new book Technology for Transformation: Perspectives of Hope in the Dig ...

Ontario Ministry of Education Student Achievement Officer Marilyn Maychak and Christina Breen, an Instructional Leader from the Toronto District School Board (TDSB) Aboriginal ...