News & Events
Jan

30

Mon

Making education in the classroom accessible and inclusive for students with disabilities @ Founders Assembly Hall (152 Founders College)

Jan 30 @ 12:00 pm – 2:00 pm
What Teachers Can Do to Transform Ontario's Education System
David Lepofsky is a part-time visiting professor at Osgoode Hall Law School and an adjunct member of the University of Toronto Faculty of Law. He holds three volunteer leadership roles in the disability community. He is chair of the Accessibility for Ontarians with Disabilities Act Alliance, a member of the Steering Committee and former co-chair of Barrier-Free Canada, and the chair of the Toronto District School Board's Special Education Advisory Committee.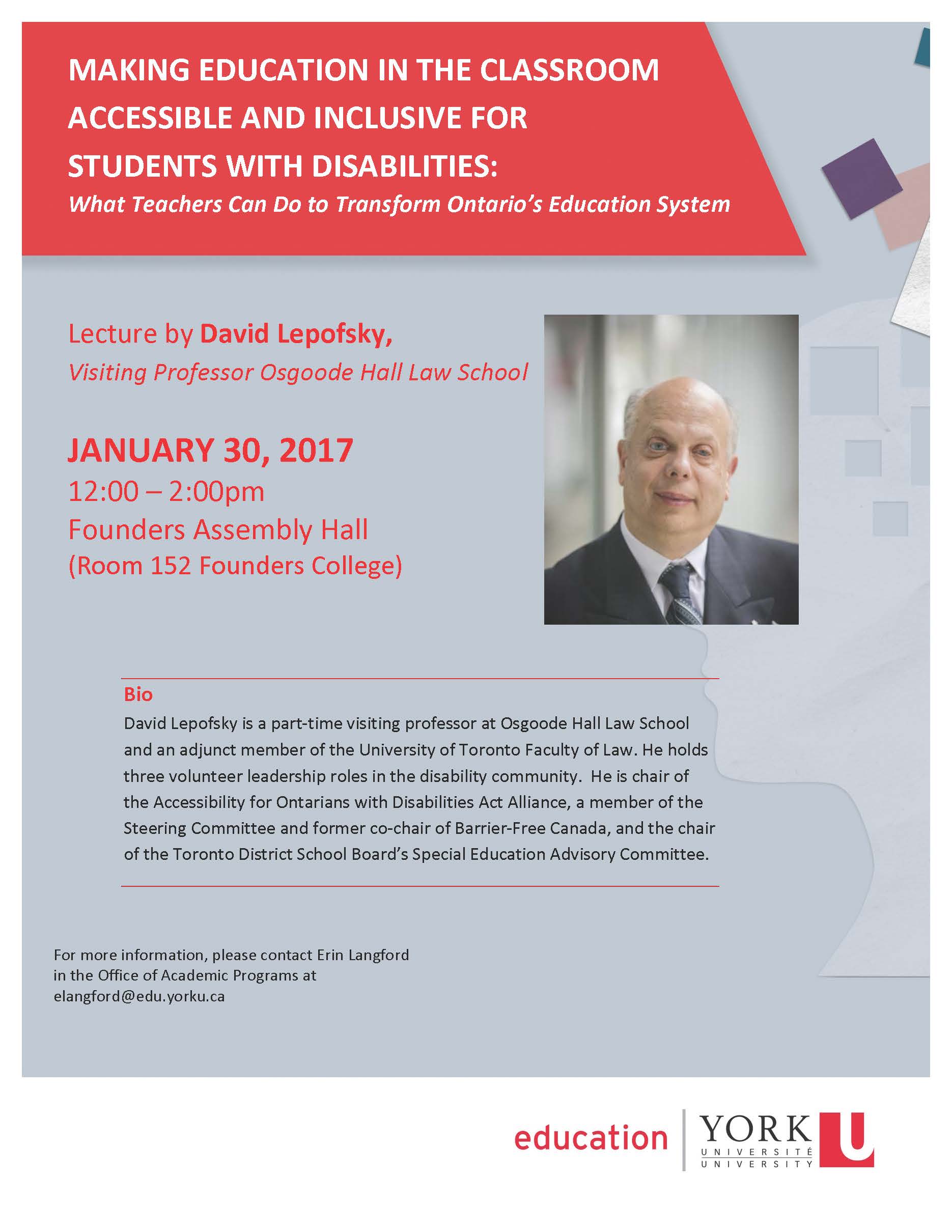 Feb

17

Fri

Black History Month Symposium 2017 @ Founders Assembly Hall

Feb 17 – Feb 18 all-day
The Evolving Meaning of Blackness in Canada
Featured Keynote Speaker : Dr. Anthony Stewart (Canadian Scholar, Bucknell University)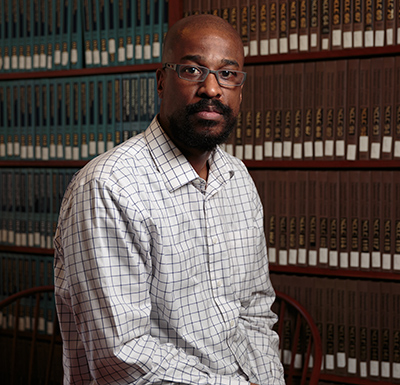 Friday February 17
6:00 – 9:00 p.m.
Opening reception and keynote presentations


Saturday February 18
9:00 a.m. – 4:30 p.m.
Panel presentation and Roundtable discussions

The goal of the weekend symposium is to bring together scholars, researchers, students, social service agency workers, and community members to engage in conversation about the historical and contemporary presence of Blacks in Canada noting their situation in education, justice and social services.

The event is being sponsored by The Jean Augustine Chair in Education, Community & Diaspora; The Harriet Tubman Institute for Research on Africa and its Diasporas; and, the Department of Humanities in the Faculty of Liberal Arts & Professional Studies.

A unique visual 'mapping' assignment for teacher candidates provided a deeper understanding and perspective of how they can use their own personal experiences to imagine the p ...

New research led by doctoral student Stephanie Fisher with Faculty of Education Professor Jennifer Jenson, director of the Institute for Research on Digital Learning, examines ...

You are cordially invited to submit a proposal for Visions, Collaborations, and Transformations: The First Annual York University Graduate Student Research Conference in the S ...