News & Events
Sep
26
Tue
Professional Learning Fall Courses Start
Oct
6
Fri
The Role of the Diaspora in National Development

@ Sandra Faire & Ivan Fecan Theatre, Accolade East Building, York University
Oct 6 @ 7:30 pm – 9:30 pm
Join us for the inaugural Don Levy Lecture in celebration of Jamaica 55.
Presented by The Jean Augustine Chair in Education, Community and Diaspora at York University in association with The Jamaica 55 Canada Committee, this public lecture will feature a panel discussion.
Panelists:
The Most Honourable Juliet Holness (MP, Jamaica)
Howard Shearer (Hitachi Canada)
Beverley Mullings (Queen's University)
Ameil Joseph (McMaster University)
Chair:
Andrea Davis (York University)
MC:
Dwight Drummond (CBC)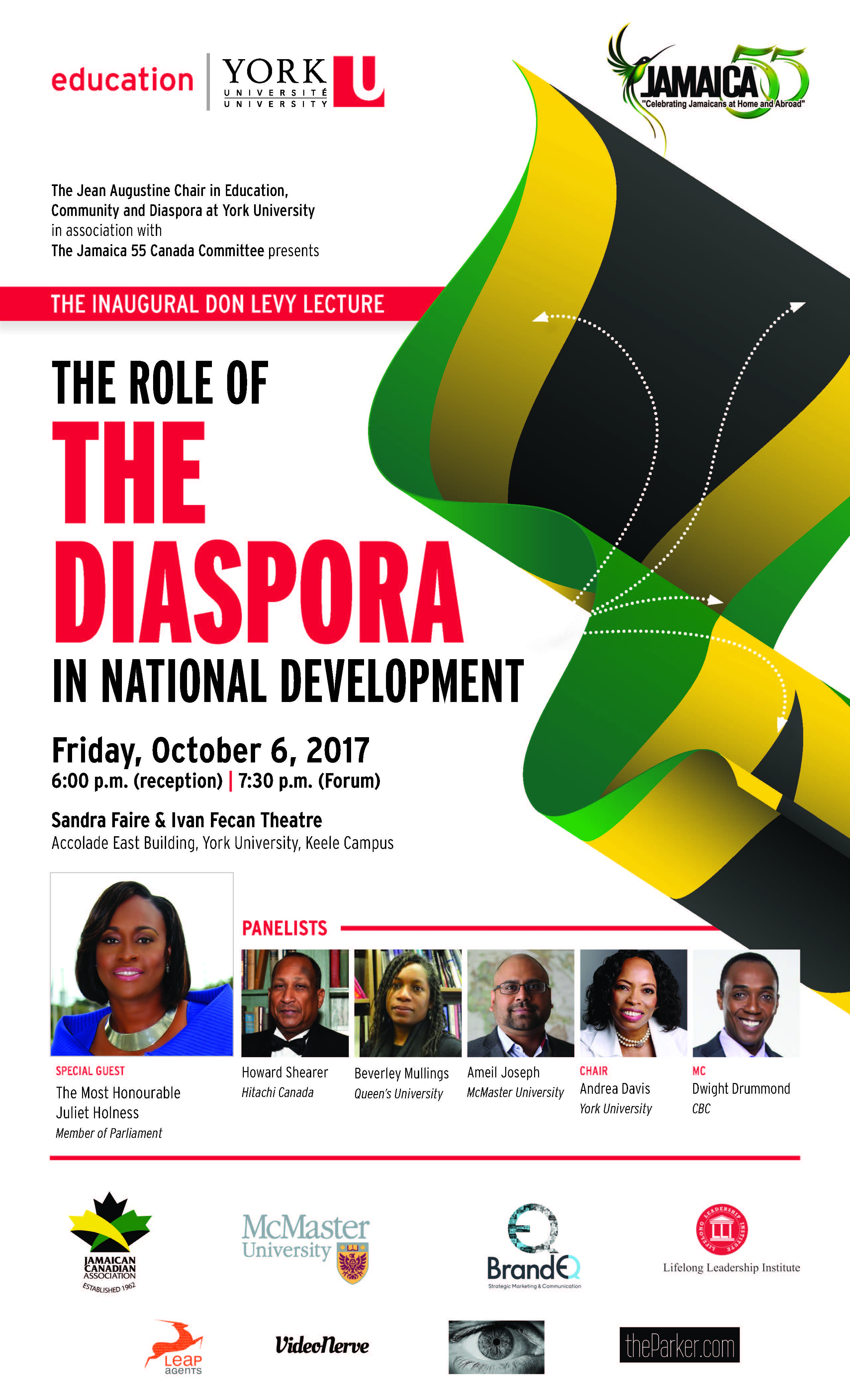 Oct
12
Thu
Information Sessions for Bachelor of Education Concurrent and Consecutive Programs 2018

@ Room 050C McLaughlin College
Oct 12 @ 5:30 pm – 7:30 pm
Are you interested in teaching?
Attend one of our upcoming information sessions to learn more about our Concurrent and Consecutive Bachelor of Education (BEd) degree programs. All sessions will be held in room 050C McLaughlin College at York University's main campus on the following dates and times.
Thursday, October 12, 2017 - 5:30 p.m
Tuesday, October 17, 2017 - 2:30 p.m.
Wednesday, October 25, 2017 - 2:30 p.m.
Thursday, November 2, 2017 - 5:30 p.m.
Tuesday, November 7, 2017 - 2:30 p.m.
For further information, please contact:
The Office of Student Services
e: osp@edu.yorku.ca
p: 416-736-5001