News & Events
Oct
25
Wed
Activating feminist materialist movement pedagogies in early childhood education

@ Room 030 Winters College
Oct 25 @ 3:00 pm – 5:00 pm
Presented by:  Mindy Blaise (Victoria University, AUS) & Veronica Pacini-Ketchabaw (Western University, CAN)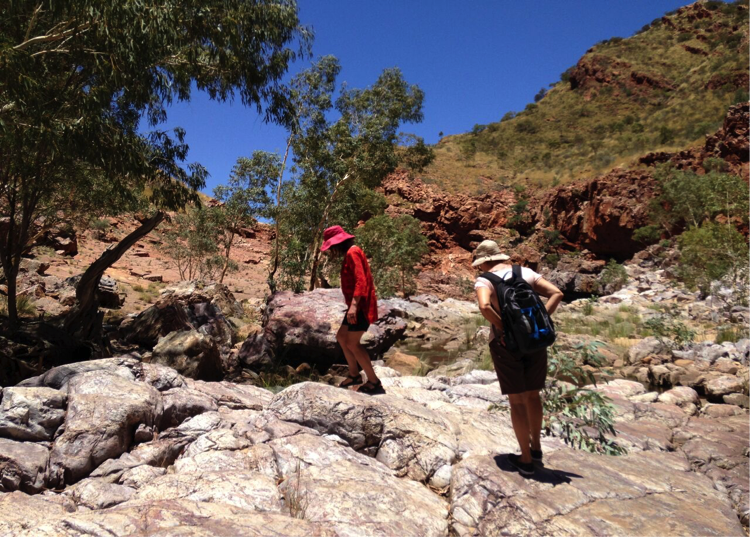 Mindy and Veronica are co-founders (with Affrica Taylor) of the Common Worlds Research Collective. Based on feminist politics and ethics, this interdisciplinary network of researchers are concerned with our relations with the more-than-human world.
We approach our lives as situated and embedded in 'common worlds' (Latour, 2004). The notion of common worlds is an inclusive, more-than-human one. It helps us to avoid the divisive distinction that is often drawn between human societies and natural environments. By re-situating our lives within indivisible common worlds, our research focuses upon the ways in which our past, present and future lives are entangled with those of other beings, non-living entities, elements, forces, discourses, and landforms.
We are involved in two strands of inquiry. One strand experiments with feminist common worlds methods. The other strand features inquiries into children's common worlds relations with place, materials, and with other species.
Our seminar draws from data generated from a movement inquiry that took place in an early childhood centre in Canada. We will use this to illuminate how feminist materialist movement pedagogies can be enacted in practice. In particular we will show how feminist movement pedagogies are part of a wider gender politics; how they unsettle foundational and developmental thinking; and what they offer the field of early childhood education.
Oct
27
Fri
Thinking Together: Identity Studies in the University

@ Harry Crowe Room, York University
Oct 27 @ 9:30 am – 4:00 pm
Join us for a day of conversation about the status of identity in the university.

Keynote Speakers:
Professor Roderick Ferguson, University of Illinois-Chicago
Professor Marnina Gonick, Mount Saint Vincent University
Professor Robyn Wiegman, Duke University
RSVP on eventbrite at goo.gl/8DU1ET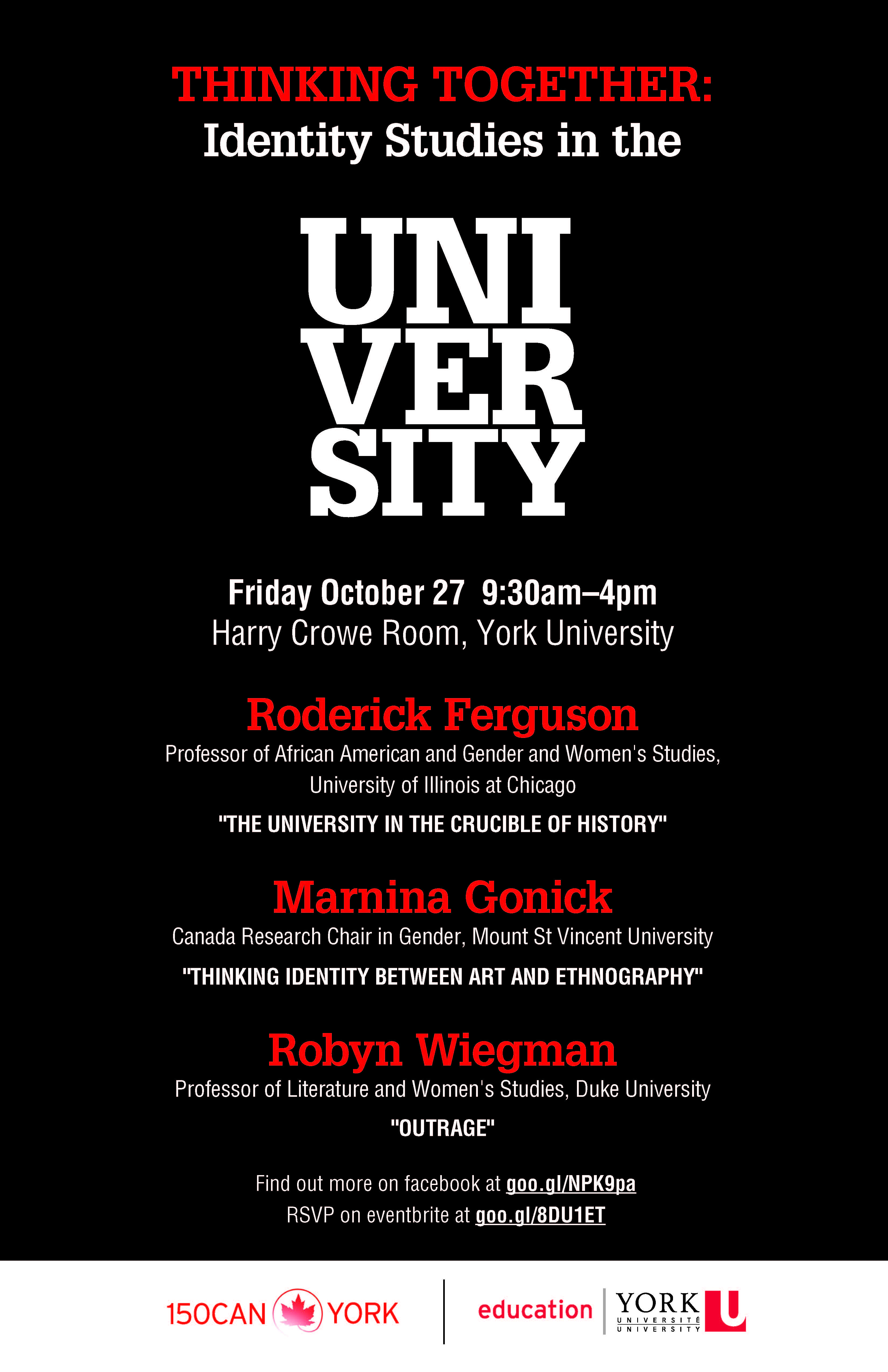 Nov
2
Thu
Deaf and Hard of Hearing Teacher Education program - Information Night

@ room 157C McLaughlin College
Nov 2 @ 6:00 pm – 7:30 pm
Join us for an information night for certified teachers who are interested in applying to the Deaf and Hard of Hearing Teacher Education Program in the Faculty of Education at York University.
Topics of discussion will include:
The many roles of teachers of the deaf and hard of hearing
An overview of the Deaf and Hard of Hearing Education Program
o Structure of the program
o Courses
o Oral/Aural and ASL Streams
Full-time and Part-time options
Credentials following graduation
How to apply
o Prerequisites
o Application process
o If you are accepted
For further information, please contact svavra@edu.yorku.ca or call 416-736-5971 (Voice) or 416-736-5972 (TTY).
Click here to learn more about the program.