News & Events
Mar
5
Tue
Las Nubes Semester Abroad registration deadline
Earn York credits while exploring Costa Rica!
Registration Deadline: March 5, 2019
For more information visit yorku.ca/lasnubes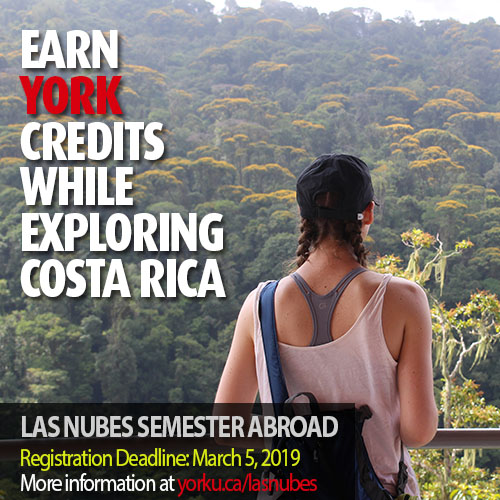 Kerri Embrey's passion for innovation led her to become a teacher and implement an innovative curriculum in her teaching practice. Today, Embrey holds both a Bachelo ...

Two researchers in the Faculty of Education have been awarded Social Sciences and Humanities Research Council (SSHRC) Insight Grants—collectively totaling $101,580.

As Ontario school boards begin their project of collecting identity-based data, and as the boards work towards closing the achievement and opportunity gaps, policy-m ...